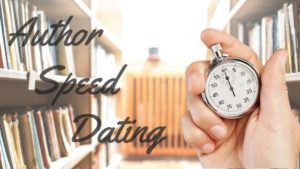 I love discovering new authors, so I wanted my blog to be a place where readers and my author pals could come together. Only we like to do this Speed-Dating style. Check out a new author and her work here every Wednesday, and if the spark is there, you'll have a match. 
This week's guest: R.C. Matthews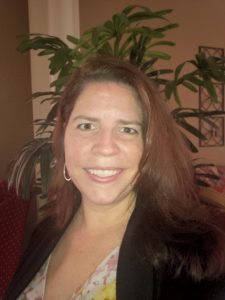 15 Questions
1. Which ALICE IN WONDERLAND character would best describe you when you're writing on deadline?
Hmmm … I have no idea. Other than Alice and the Mad Hatter, I don't think I can name any characters from ALICE IN WONDERLAND. Is that bad? So I'll pick Mad Hatter. He's pretty crazy.
2. Have you ever based a character, at least in part, on a real person you knew, and was that person able to see himself/herself in your story?
I do this all the time. My entire Wish Come True series is based on my nieces and nephew. They love having a story where the heroine/hero is modeled after them. 
3. Hot rockers over 50: Lenny Kravitz, Bruce Springsteen or Bono?
Sting. I know, I'm a rebel.
4. What is "dressed up" for you: a designer dress and stiletto heels or clean yoga pants, a sweatshirt and tennis shoes without holes?
The first one. When I get "dressed up", then I go all out.
5. What was the most unusual comment you've ever received in a fan mail letter or a review?
"Like good chili, it was really spicy." That one made me laugh.
 6. What do you do when you're in the middle of a book and a new idea pops into your head?
I write it down and file it away for later. I've written twelve books, and I don't think I've ever let one jump the line.
7. If you could invite three of your favorite authors over for a summer barbecue, who would be chowing down on hamburgers and brats (or veggie burgers) in your backyard?
Elizabeth Hoyt (DUKE OF SIN), Liliana Hart (J.J. Graves Mystery Series), and Ron C. Nieto (Faerie Sworn Series).
8. How old were you when you had the first inkling you might be a writer, and what gave you that hint?
Around 12 years old. I loved writing poetry and those books in elementary that we had to write annually.
 9. Do you ban all pets from your house, tolerate them for your family's sake or are you a pet lover, typing with a dog, cat and maybe a bird sitting on your lap right now? And if you are a pet lover, list your brood.
My son is highly allergic to dogs and cats, so animals are banned from our house. But I grew up with dogs. My favorite was a poodle named Angel.
10. If you could write a novel containing any generally "off-limits" element, what would we find in your story?
I think I might be the queen of off-limits. One of my heroes wanted to kill his mother for 90% of the book, and the other hero killed the heroine's mother. I was told that couldn't be done. Challenge accepted. (Tortured Souls Series).
11. Name a hero or heroine from one of your books you loved a little more than all the others. (Yes, it's like picking a favorite child.)
Victor Blackburn from BLACKBURN CASTLE. His background story is heartbreaking.
12. Name the most unique vacation you ever took, and what was your favorite thing about it?
When I was a senior in high school I went to London with a group of runners over the Christmas holiday. Favorite thing? Exploring an amazing city with no parents! 🙂 
13. What book are you reading right now, and what is the best book you've read in a long time?
SEDUCED BY A STRANGER, Eve Silver (gothic romance) is what I'm reading right now. TIES THAT BIND (The Veil Series #5) by Pippa DaCosta made me wicked-crazy cry. I was devastated and couldn't stop thinking about what happened for at least a week. But you have to read the whole series.
14. Which of your books gave you the most trouble, and what helped you make it to "the end"?
BLACKBURN CASTLE gave me the most trouble because it's a Gothic romance, but it wasn't striking me as dark enough. About twelve chapters into the book I brainstormed with my critique partner, and we came up with some great ideas on how to make the story darker.
15. What has been your scariest moment as an author?
I made a short video of myself for a collage that Crimson Romance put together of their authors. Eeekkk! That was scary.
*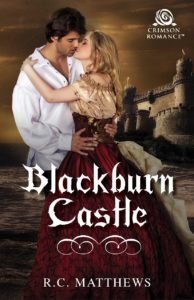 Blackburn Castle
By R.C. Matthews
Mercy stared at the letter in her hand until the cabin door crashed against the wall, jerking her out of her trance.
"Bloody hell!" Victor roared, stalking toward her with a fierce scowl. "What do you think you're doing?"
He tore the letter out of her hand and shoved it back into the envelope. His entire body shook with rage, and she slunk back against the wall, her heart thundering. Within seconds, he had righted the contents of his trunk and slammed the lid shut. He leaned his hands against the top, heaving in deep breaths.
"Victor, I—"
"Not another word!" He leveled her with his heated stare. "Do you hear me? The contents of that chest are none of your concern."
Of course, he was right, but it didn't matter one whit. She had seen the contents and read a sample of what lie within, and now it was impossible for her to set it all aside and pretend she had not.
Her knees wobbled, and she splayed her hands against the wall for support as she gathered her courage. "Tell me why you never posted your letters. Victor, please. Why would you choose not to go home?"
His nostrils flared, and he unsheathed a dagger from his hip. The distance between them vanished with a few long strides of his powerful legs. Her stomach leaped to her throat as he wrapped her hands around the hilt and pressed the sharp edge to his heart. His hands held hers in an iron grip, unyielding.
"Life is full of choices, and I would rather die than reveal the reasons for mine," he said, bowing his head. "Here's your chance for revenge, Mercy. Take it now, but be forewarned. Once you plunge the knife into my heart, it can never be undone, and you will relive the horror every single night in your dreams."
His tortured eyes met hers as he pushed the knife harder against his breast, slicing through the cloth. A speck of bright red appeared around the tip.
Bile lurched in her throat as his blood soaked into his white cotton shirt.
He meant every word he said. She could read it in his eyes, feel the weight of his guilt pressed against her hands. Killing her mother had taken mere seconds, yet Victor had paid for his actions every day of his life. He wasn't supposed to have a conscience. But he most certainly did.
So Victor wasn't a cold-blooded murderer, yet he laid his life in her trembling hands. Could she kill him here and now? She'd dreamed her whole life of making him suffer. All she had to do was lean her weight into their joined hands, and he would be dead.
*
BLACKBURN CASTLE, Book 2 in the Tortured Souls series and an April 2017 from Crimson Romance, may be purchased from Amazon.
*
About R.C.
R.C. Matthews is the author of contemporary and historical romances featuring bold, sassy heroines and magnetic alpha heroes. Warning! The chemistry between her characters is off the charts hot, so read at your own risk. She resides in the Midwest and is surrounded by men: her husband and three sons. During her free time you'll find her watching "The Walking Dead", reading a fabulous book or hanging out with her family.
Connect with R.C. though her website, www.rcmatthews.com, or on Facebook, Twitter or Goodreads.
Save
Save
Save
Save
Save
Save
Save
Save
Save