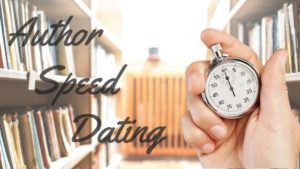 If there's one thing I enjoy almost as much as writing books, it's READING books. I love discovering new authors, too. So as I planned my new blog, I decided this could be a perfect place to introduce my writer friends to new readers and introduce my reader friends to some of their new favorite authors. Only we're going to do this Speed-Dating style. Just 15 getting-to-you questions, a little bit about the author and an excerpt from one of her stories. Check them out right here each Wednesday, and if the spark is there, you'll have a match…or two…or three.
Let's get ready to Author Speed Date. The clock is ticking. Ready. Set. Go!
This Week's Guest: Lora Lee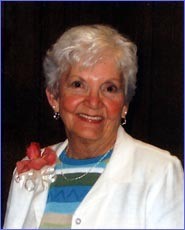 15 Questions
Which Disney princess (or prince) do you wish you were more like?

Cinderella, because I've never had glass slippers. Mine were cowboy boots.
And which one are you really most like?
Was the old woman who lived in a shoe a princess? If not, she should have been because – you know . . . kids!
Monopoly or Battleship?
Monopoly – because . . . money, money, money!
How many books have you published, and how many are still tucked in a drawer somewhere?
Four published and more than one unfinished hiding in boxes somewhere.
If you had no audience, and no regrets would follow, what midnight snack(s) would you be gorging on tonight?
Mama's pecan pie — because . . . Texas!
Manolo Blahniks or Nikes?
Nikes! I'd be a train wreck in heels.

Give the title of the first manuscript (published or unpublished) you ever wrote.
Conquered Hearts – unpublished rough and tumble western historical. Texas Longhorns and cattle drive. Yeehaw!
If you were marooned on a deserted island with plenty of food and water but with only one book to read and re-read, which title would you hope for?
My hardcover edition with three Nora Roberts' "Born In" books because — you know . . .Ireland!
In which genres and subgenres have you been published?
Contemporary Romance and Cozy Mysteries.

Pizza and beer or steak and Chianti?
Smoked brisket and beer.

How old were you when you had the first inkling you might be a writer, and what gave you that hint?
Fourth grade. I loved reading fairy tales and playing make-believe.
In 10 words or less, give your best writing advice to aspiring authors.
Don't procrastinate. Write every day even if it's only a few lines.
TED Talks or Cupcake Wars?
Neither one. How about Fixer-Upper?
Which one of your own fictional heroes would you have taken home if you could?
Hands down – Buddy Lee from ALL THAT MATTERS.
What is your most ridiculous fear?
Being sprayed by a skunk! 
If someone has never read one of your books, which title would you recommend she read first?
For Contemporary Romance readers: ALL THAT MATTERS, an emotional Cinderella-in-reverse love story, deep in the heart of Texas. Cozy Mystery readers: BRINGING IN THE THIEVES  for a taste of Texas twang and gospel music when a preacher's daughter and an ex-con uncover some mighty dirty laundry among Ruby Springs' holier-than-thou citizens.

***

Bringing in the Thieves
By Lora Lee
I knew the minute I read the church bulletin that I was fixin' to be Southern-fried and plated up in front of God, the Faith Community Church deacons, and eventually the entire community of Ruby Springs, Texas, sure as my name's Frankie Lou Birmingham McMasters.
My well-meaning landlady, Nettie Bloom, had decided to announce my proposed church project without asking me if I wanted her to. I had just scheduled a meeting with the deacons about it, not given them any details about the idea. I hadn't spoken it aloud to anyone but Miss Nettie. But now there it was in print, along with Miss Nettie's usual assortment of misplaced phrases and Mrs. Malaprop word choices. Miss Nettie had been editing the church's newsletter, News From The Pews, for a good many years, but I'd noticed her memory getting a little tangled lately.
NEWS FROM THE PEWS
Faith Community Church
100 Blessings St.
Ruby Springs, Texas 
As we wait for the selection of a full-time pastor, we welcome back interim minister, Reverend Matthew Whitlaw to the pulpit next Sunday at Faith Community. His morning sermon will be "Jesus Walks on Water" followed by "Searching for Jesus" in the evening.
For those of you who have children and don't know it, we have a nursery downstairs.
Members of the Weight Watchers group will meet Monday at 5:30 for weekly weigh-in. Please use large double door at the side entrance to the annex. The Low Self-Esteem Support Group will be using the back door.
Prior to prayer meeting Wednesday evening, a bean supper will be held in the church hall. Special music will follow.
Until further notice, please give massages to secretary, Lovey Muchmore. She will then give massages to the newsletter editor who will share the details in the newsletter.
SPECIAL ANNOUNCEMENT: A NEW CHOIR FOR TEEN SINNERS IS BEING FORMED AND WILL COMPETE IN THE SLUMBER FUN AT THE CITY PARK NEXT MONTH. For more information on sinning contact Frankie Lou McMasters at Doc Adderly's Animal Clinic.
 Prayerfully submitted,
N. Bloom, Newsletter Editor
Truth be know, there were certain people who weren't exactly thrilled by my return to the town where my daddy, Reverend Frank Birmingham, occupied the pulpit at Faith Community Church before his retirement to Florida. I'd been gone from Ruby Springs eleven years, but it seems those certain people have the combined memory of a herd of elephants.  One in particular: Poppy Rose0 deHaven Fremont, Faith Community's choir director.
I grabbed my tote, made a quick call next door to Miss Nettie's house where my eleven-year-old, Betsy, was staying for dinner, then headed for the church. It was a hot spring night and bound to get hotter.
Help me, Lord, Miss Nettie and that newsletter are gonna get me killed one way or another.
***
BRINGING IN THE THIEVES, Book #1 of the Joyful Noise Mysteries series, is published by Bell Bridge Books and available now in digital and print versions. Book #2 in the series is a work in progress – tentative title SWING LOW, SWEET LARIAT.
Buy Links: Amazon Kindle, Amazon Paperback, Barnes & Noble, Kobo Books
***
About Lora Lee
Born in a small town in the Texas Hill Country, Lora Lee discovered the magic of reading at an early age and began inventing stories before she could write down the words. Her preacher daddy, as well as her mama, encouraged her love of books by making certain she always had a library card each time they moved to a new town. She currently resides in West Michigan. Known to her supportive critique group as LL or Tex, author Lora Lee is Mom to her four children and Grandma to her nine grandchildren and six great-grandchildren. She enjoys exuberant family gatherings when all twenty-plus members join her for good food and noisy ball games in the back yard.
Keep in tune with the Joyful Noise at: Website, Twitter, Facebook, Google+, Goodreads.
Lora Lee also writes as Loralee Lillibridge. Learn more about her contemporary romances through her blog and on her Loralee Lillibridge website.
Save
Save
Save
Save
Save
Save
Save
Save
Save
Save
Save
Save
Save
Save
Save
Save
Save
Save
Save
Save
Save
Save
Save
Save
Save
Save
Save
Save
Save
Save
Save
Save
Save
Save
Save
Save
Save
Save
Save
Save
Save
Save
Save
Save
Save
Save
Save
Save
Save
Save