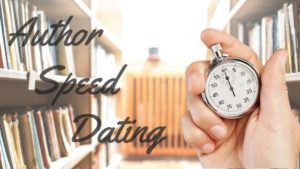 I love discovering new authors, so I wanted my blog to be a place where readers and my author pals could come together. Only we like to do this Speed-Dating style. Check out a new author and her work here every Wednesday, and if the spark is there, you'll have a match. 
This week's guest: Jennifer Lohmann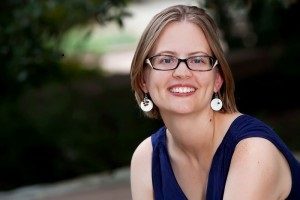 15 Questions
1. If Disney made an animated movie about you as Princess Jennifer, which Disney hero would you choose as your Prince?
Does Robin Hood count as a prince? That was always my favorite Disney movie.
2. In which genres and sub-genres have you been published, and what does your narrow or sweeping focus say about you?
I've only written contemporary romances. While I love romance and writing about the developing relationship, what I really love is examining about a woman's relationship with herself and the modern world.
3. Denzel Washington or Leonardo DiCaprio?
Denzel, every time.
4. What is one of the biggest risks you've taken as a writer?
I enjoy writing about women who've made serious personal mistakes in their past that have lasting consequences which they can't escape, which include Renia Milek in THE FIRST MOVE, who gave a baby up for adoption when she was sixteen; Ruby Heart from WINNING RUBY HEART, who doped during the Olympics and had a gold medal taken away; and Mina Clements from LOVE ON HER TERMS, who believed a guy who said, "It'll be okay, baby," didn't use a condom, and got HIV. Each of those books include sharp, emotional, and often painful moments that aren't easy to read and could turn a reader off. But they make me a stronger writer, and the books are better for them.
5. If you could keep only the possessions that would fit in one suitcase, and you were limited to two books – one you wrote and one by someone else – which titles would you tuck inside your bag? Explain your choices.
CORNELIA'S HONOR by Lois McMaster Bujold. I turn to that book in moments of personal crisis, and, if I'm limited to one suitcase, it's probably because there's a moment of personal crisis happening.  As for my book? WINNING RUBY HEART. I wrote that book after my divorce, and it's the book that most speaks to me coming into my own after a personal crisis.
6. How many rejections did you receive before you sold your first book, and what did you learn from them?
Don't hate me, but zero. I've had rejections since, but not the first one. I sold it during "So You Think You Can Write", Harlequin's big writing contest. RESERVATIONS FOR TWO was my first book.
7. For your social-media fix, do you prefer crazy cat videos or trivia quizzes on '80s movies and Biblical characters?
I'm a librarian, so cat videos all day, every day. Did I mention that I have three cats?
8. Which character from one of your own books do you wish you were more like?
Ohhhh…interesting question. Mina Clements from LOVE ON HER TERMS is outgoing and can draw. I'd love to be able to make small talk with strangers and draw anything more complicated than a stick figure. But Ruby Heart from WINNING RUBY HEART is an amazing athlete, something I've never been.  But I'm pretty happy where I'm at.
9. Perfect outfit: cowboy hat and boots or sundress and sandals?
Sundress and sandals, preferably retro.
10. Are you a pantser or a plotter in your writing, and have you always written this way, or have you changed methods throughout your career?
Team Pantser for the win!
11. What is your most ridiculous fear, and what have you done to challenge it?
If we're going for ridiculous, I was once looking at a black mamba snake through a glass window in a serpentarium during a bad thunderstorm. I had a very brief moment of heart-stopping panic as I imagined that there would be a tornado. The glass would break and I'd die of a black mamba bite in Wilmington, North Carolina. I'm not actually afraid of snakes. Or storms.
On the serious side, I'm afraid of needles. I hate it, but I give blood a couple times a year to face my fear.
12. What are some of the activities you've participated in, people you've interviewed or places you've visited to do research for one of your books?
I did a lot of comic book drawing for LOVE ON HER TERMS and took a citizen's police academy for A SOUTHERN PROMISE. And, of course, I go skiing every winter. 😊
13. Name the strangest snack or food combination you love to eat when no one is watching.
Goldfish and Thin Mints. Mmmm….good.
14. Faith Hill or Lady Gaga?
Lady Gaga.
15. In 10 words or less, give your best writing advice to aspiring authors.
Defend your writing time.
***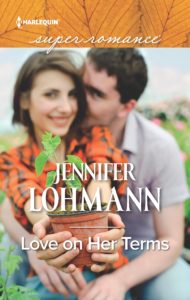 Love on Her Terms
By Jennifer Lohmann
Mina had met all of her neighbors except one. Given how rarely she saw him outside, it seemed like he was determined she not meet him or even lay eyes on him.
Still, she wasn't used to not knowing her neighbors. Even in graduate school she'd made a point to meet all the people in her apartment building at least once. That way, she figured, even if they avoided her for the rest of their shared time in Chicago, they would be able to tell the paramedics her name if she were found gravely injured on the sidewalk outside the building.
Though how she would have managed being gravely injured on the sidewalk outside her apartment after being hit by a train was still a mystery.
Mina smiled as she crossed the property boundary. A death worthy of Anna Karenina was ridiculous, which was part of the pleasure of thinking about it. She was going to die from something prosaic and boring. A cold that turned into pneumonia. An allergic reaction. Basically, her own body turning against her. Nothing as spectacular as throwing oneself in front of a train after the betrayal of a lover.
She knocked on the door and almost laughed when her neighbor opened it, a death glare on his face that he didn't even try to hide as he said, "Yes."
Fortunately, death held little fear for her. It never had. Not even when in the form of a man who stood a head, a neck and a chest taller than her. Every other time she'd seen her neighbor, his black hair had been slicked back against his head, but this morning it was loose about his face, with locks hanging over his eyes. He obviously hadn't shaven since yesterday at least, and maybe since the day before. One day, once her garden was put in and her bathroom redone, she'd make a study of his facial hair.
Today, she stuck her hand into the void between them, a desperate cover for wanting to push his hair out of his eyes. "I'm Mina. I moved in next door a couple weeks ago and wanted to introduce myself."
His eyes were a surprisingly light brown, given how dark his hair was. She noticed this as she realized her hand…still hung in the air. She had offered him a strong handshake, like her dad had taught her. No weak wrists. People judged you on your handshake.
Or most people did. Her neighbor might never shake her hand, and he wouldn't know that she'd practiced her handshake with strangers since she was five.
She was about to give up when his calloused hand slid into hers and gripped tightly enough that her knees went weak in the best possible way.
"Levi," he said, his voice deep with sleep.
It seemed his dad had taught him to have a good handshake, too. His grip revealed shapely forearms with just a hint of vein under the skin. Enough that Mina wanted to see more. More forearms. More biceps.
More everything of her neighbor.
 ***
LOVE ON HER TERMS, an August 2016 release from Harlequin Superroomance, may be purchased through these retailers: Amazon, Barnes & Noble, Google Play, Harlequin, iBooks and Kobo.
***
About Jennifer
Jennifer Lohmann is a Rocky Mountain girl at heart, having grown up in southern Idaho and Salt Lake City. She's always been a reader–of romance novels, mysteries, nonfiction, cereal boxes, etc. If it had words, she tried to read it. Jennifer had been writing, on and off, for many years when she won the Romance Writers of America Librarian of the Year award in 2010. Being at the RWA conference reminded her how much she loved writing, and she became more serious about it. As part of Harlequin's "So You Think You Can Write" Contest, she was offered a contract on her first book in 2012. She lives in the Southeast with her own personal Viking hero, three cats, two teenage stepchildren, and a boa constrictor. Visit her at jenniferlohmann.com and connect with her on Twitter and Facebook.
Save
Save
Save
Save
Save
Save
Save
Save