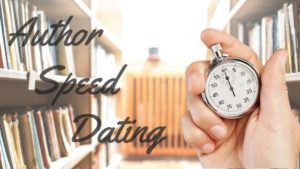 If there's one thing I enjoy almost as much as writing books, it's READING books. I love discovering new authors, too. So I thought my blog would be a perfect place to introduce my authors friends to potential new readers. Only to give it a twist, we're doing this Speed-Dating style. Check out a new author here every Wednesday, and if the spark is there, you'll have a match. The clock is ticking. Ready! Set! Go!
This week's guest: Danica Favorite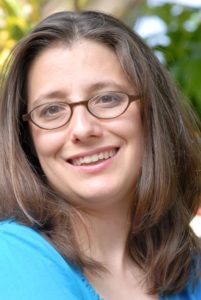 15 Questions
1. Which Scooby Doo character best describes you in high school?
Velma.
2. How many rejections did you receive before you sold your first book?
Too many to count.
3. Bon Jovi or Tim McGraw?
I'd say Bon Jovi, but I'm afraid you might kick my butt. 😉
4. In which genres and sub-genres have you been published, and what does your narrow or sweeping focus say about you?
Historical, Contemporary, Non Fiction. It says I have a lot of stuff in my brain to get out!
5. When you give into a craving for fast food, what's your drive-thru destination, and what would be found in your bag?
For fries, it's McDonald's. Burgers used to be Wendy's until they changed buns, and now they're gross, so now there's nothing burger-wise I can't live without. And nothing beats a cherry limeade or cherry Dr. Pepper from Sonic.
6. Which is your preference to write: love scenes or murder scenes?
Murder.
7. Jane Austen or Stephen King?
Austen.
8. What is your best advice to a writer who has just received a rejection?
Keep at it. But first, have a cupcake and some champagne. Most people don't even have the guts to submit.
9. Are you more dangerous in a bookstore or a shoe store?
Bookstore.
10. Which heroine from one of your books is most like you?
Mary from The Lawman's Redemption.
11. The Bachelor or Sons of Anarchy?
Please kill me. Seriously. No. Just No.
12. What is the first thing you do when you finish a book?
Sleep.
13. Name one thing you wish you could change about yourself.
The size of my bank account (bigger, of course!).
14. Is your perfect vacation involve high-altitude and the word "jump" or umbrella drinks at poolside?
Umbrella drinks at poolside.
15. Sure, it's like picking a favorite child, but which one or two of your titles do you secretly love just a little more?
For the Sake of the Children (releases in January 2017). It gutted me to write.
***

The Nanny's Little Matchmakers
By Danica Favorite
A Wife for Their Papa 
Polly MacDonald intends to tame Mitch Taylor's five mischievous children, even though every other nanny has fled. She needs this job—and Mitch's brood sorely needs affection. Perhaps their widowed papa does, too. But when the children begin scheming to make her their new mother, Polly must resist. She's seen too many bad marriages to want one of her own.
Mitch has come to Leadville, Colorado, to escape a scandal, not find a wife. After the disaster of his first marriage, he's sure he isn't husband material. Though Polly's tender care is working wonders with his children, Mitch knows he should keep his feelings to himself. But can two wary hearts deny the dearest wish of five eager matchmakers?
The Nanny's Little Matchmakers may be purchased at many retail locations as well as through these online retailers: Amazon, B & N, Harlequin.
***
About Danica
A self-professed crazy chicken lady, Danica Favorite loves the adventure of living a creative life. She and her family recently moved in to their dream home in the mountains above Denver, Colorado.  Danica loves to explore the depths of human nature and follow people on the journey to happily ever after. Though the journey is often bumpy, those bumps are what refine imperfect characters as they live the life God created them for. Oops, that just spoiled the ending of all of Danica's stories. Then again, getting there is all the fun.
You can connect with Danica at the following places:
Website: http://www.danicafavorite.com, Twitter, Instagram, Facebook.
Save
Save
Save
Save
Save
Save
Save
Save
Save
Save
Save
Save
Save
Save
Save
Save
Save
Save
Save
Save
Save