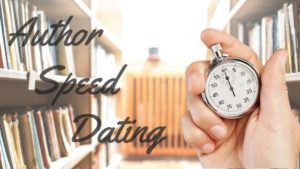 I love discovering new authors, so I wanted my blog to be a place where readers and my author pals could come together. Only we like to do this Speed-Dating style. Check out a new author and her work here every Wednesday, and if the spark is there, you'll have a match.
This week's guest: Aliza Mann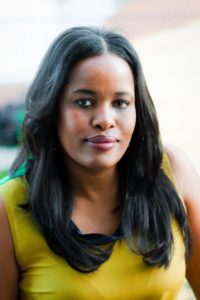 15 Questions
1. If a director made a movie about your life, which actress (living or dead) would you like to portray you, and which one would more likely be cast?
I hope it's okay if I do two actresses – one living and one deceased. The first (living) would be Viola Davis because she is one of those freaks of nature who is so incredibly moving and powerful, she could play a loaf of bread and we'd be in tears by the end. Right? The other (deceased) is Dorothy Dandridge because she could sing and dance. I can't do either (ha!) and it would just be nice to see someone really great enhance those skill sets for me in a movie. Obviously, my life would be a musical.
2. What are some of the things that have changed in the publishing industry since your first book was published?
There were more big publishing houses than there are now. We've seen a number of mergers and acquisitions across the industry that have somewhat narrowed the playing field in one aspect, since the emergence of self-publishing. There are arguments for both, traditional vs. self, along with lots of pros for hybrid publishing. I went with a small press back then, since I was scared to death of self-pubbing. I don't think I'd do that if faced with the same decision today. So much info is available on how to, what to, and when to self-publish which is making it a more viable option, in my opinion. There were also some genre shifts. I think there will always be those types of up and downs in every genre.  At the time, trends led away from the paranormal genre. Otherwise, my first book probably would have been something about shifters or vampires. I'm glad to see that paranormal is on the rise again in both popularity and sales.
3. Us Weekly or Newsweek?
Us Weekly because my guilty pleasure is gossip.
4. As a reader, do you sneak a peek at the end of the book, or do you make yourself wait for answers until the very end?
I read in order. I feel weird when I sneak ahead. I really want to walk with the characters. Gosh, I'm such a goody-goody sometimes!
5. Have you ever, even for a moment, forgotten that one of your characters was…you know…fictional?
I have a character who I've written a few chapters on and haven't made it back to the project. Her voice came out so clear, I had to stop and write her. It was, oddly, such a strong story that I did find myself thinking of her as a real person a couple of times. I think there has been maybe one other. It doesn't happen often, but I imagine it will. Something of an occupational hazard.
6. In which genres and sub-genres are you published, and which others do you plan to add to the list in the next two years?
I have contemporary and paranormal romance. I don't think I'll go beyond those two subgenres, unless I dabbled in Romantic Suspense. I feel that suspense is one you must do very well to carry off. Maybe that's me romanticizing those wonderful writers of that subgenre. Maybe one day…
7. Brad Pitt or David Beckham?
Beckham! Did you see those underwear ads? I was sold.
8. If we imagine that a reader has lived on a desert island and missed the opportunity to read one of your books, which title do you recommend that she order as soon as she returns to civilization?
I would recommend FURY RISING. It's one of my favorite stories and I believe it offers a glimpse into my psyche.
9. Do you have a green thumb or black one, and, either way, how are you gearing up for spring planting season?
It has to be black. But I have one plant that is a climbing pothos. It has grown from the top of my bookshelf to the floor. I'm so proud of it because I've never been able to grow a thing. It's very temperamental however. It really hates water, I think. Whenever I over-water, the leaves look so sad for a couple of days.
10. When and how did you first decide you wanted to be an author?
This, like most things here, is going to sound crazy. I knew I wanted to write something when I was about eleven. I called up the local paper and asked if I could write a column for them. No idea what that entailed, but a very patient and kind editor told me all about submitting a portfolio and have engaging topics, and finding my audience. I will never forget how excited I was that he'd taken me seriously. That day, I knew I would write.
11. Antique Roadshow or Law & Order: SVU?
SVU. It's the best.
12. What is your favorite song of all time, and what do you do when it comes on the radio or when you stream it?
Ed Sheeran: "Thinking Out Loud". Whenever it comes on the radio or my playlists, I sing and sway along with it. Again, I'm the worst singer and dancer, but that song makes me feel like I can. So beautiful.
13. What do you believe is your biggest strength as a writer, and what has been your approach to tackling some of your weaknesses?
I believe I am very strong at emotional development of characters. I could use some working on plot. One of the things I've done is shifted, or tried to shift, from pantsing to plotting. It is very helpful to see what I need to do, what isn't working, the areas that are lacking tension… If it's all in my head, I'm unable to see those things as clearly. As much as I hate plotting, I had to change for the good of my writing.
14. Regarding board games, Scrabble or Left, Right, Center?
Scrabble. I mean, most writers have to go with Scrabble, right? LOL.
15. What is your biggest hope for a reader when she opens one of your books?
The primary goal for anything I write is connection. If one reader reads one of my stories and goes away from it feeling as if they connected with the story, the hero, the heroine, I'm going to be very happy.
***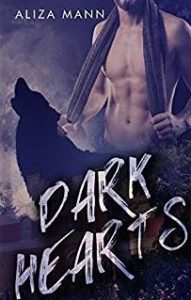 Dark Hearts
By Aliza Mann
The heat burned into Mitch's knuckles from the grill as he flipped the quarter pound beef over and lightly poked with the tip of the spatula. There was no excuse for an overdone burger in his mind. He avoided looking at Gigi. The glare in her eyes was bound to be intense and accusatory.
"I don't know why you want to go down that road again. She's not for you, wolf-boy."
Mitch choked down the disdain at his best friend's comments with a smirk. "Who says?"
"Kayla is not what you need. Leave her alone, Mitch. I mean it," Bridget said with a huff. Picking up her tray, she turned and flipped her midnight black and white-streaked ponytail over her shoulder, then sped off to yet another table of hungry, possibly drunken college students.
On her way across the room, she dropped off the fries he'd just prepared to the curly-haired beauty at a table in the middle of the room.
Mitch may have been prepared to ignore Kayla and heed Gigi's warning, but then it happened. She smiled . . . bit her bottom lip, then ran her hand through that wild as hell, sexier than hell hair of hers. His mind ran back over the night they'd shared a week prior. She captivated him.
Her smooth, brown skin radiated with a warm blush as she spoke some quick statement to Gigi. It could have been 'thank you' or 'bring me another trough of fries' or whatever. Regardless, she looked like an angel.
Mitch returned his attention to the grill, the scent of the burgers reaching the overcooked point that demanded he stop daydreaming about the beautiful girl who'd managed to do what an entire campus full of women had tried and failed at. Miserably.
"Where's my chicken tenders and fries, Mitch? C'mon, keep up with me. We're down a server tonight, so stop poking around." Gigi's voice echoed into the kitchen from the small serving window, which also served as Mitch's vantage point for the whole dining area. Jesse's was an endless source of entertainment.
"Intense, much? Here. Take your order," Mitch barked in his playful way and placed the heated plate from the steel countertop. "And you should try to keep up with me. There are three more behind this one."
"Remember what I said, Mitch. Besides, she already has a man in her life making things difficult. Not only that—you're just too different. So take your break outside before the next rush. And don't even think about bringing those bedroom eyes into the dining room. Leave my orders up."
Another flip of her ponytail, and she was off again. Mitch didn't need to be psychic to pick up that Kayla had been having a bad time, what with all of Gigi's hints and their conversation the night they'd met. And she was right. The last thing he needed was a demon bringing unwanted attention. They could be messy. Mitch was mostly invisible to everyone on campus. Except for the women who went for the tall, dark and arrogant type. The façade he depended on made his life more difficult, but he needed it. His survival depended on it.
***
DARK HEARTS, a May 2016 release from Intima Press, may be purchased through these retailers: Amazon, Barnes & Noble and Books-A-Million.
***
About Aliza
Aliza Mann is, and always has been, infatuated with reading and writing. From childhood, one would be more likely to find her reading than most anything else. Spending her summers hidden away in her room until it was time to either eat or go to the library to get more books, she wasn't interested in many things outside of her fav pastime. Even then, it didn't necessarily dawn on her that writing romance would be the career of her dreams. She had an idea that writing would make her happy, but not necessarily becoming a novelist. In fact, as a child she once contacted a local newspaper to get info on becoming an advice columnist. It wasn't until 2008, after her education in business was behind her and she was well on her way to a promising career in the health care industry, that she realized her dream of becoming a romance writer. From there, she found Romance Writers of America and a local chapter, Greater Detroit Romance Writers and through their support, education and resources, she has been able to follow her dreams. And she lives happily ever after writing paranormal and contemporary romance titles.
When she isn't working her two full-time jobs and reading, she is spending time with her wonderful family – her daughter and son-in-law; her son, who is about to break her heart by leaving for college; and her beau at her home in Metro Detroit. She loves golf, food (not the cooking part), and fashion (with the credit card bills to prove it). You can find her on Twitter , Facebook and through her website, www.alizamannauthor.com.
Save
Save
Save
Save
Save
Save
Save
Save
Save
Save
Save
Save
Save
Save
Save