SHIELDED BY THE LAWMAN is available for pre-order!!

I'm so excited to announce the Shielded By the Lawman, the first book in my True Blue series for Harlequin Romantic Suspense, is available for pre-order. I have loved this story for years and am so excited to finally be able to share it with you. Even the cover is amazing!
Yes, Shielded By the Lawman and True Blue are new to the RS line, but the series about the heroes of the Michigan State Police Brighton Post first made its appearance through the Harlequin Superromance line in 2016. After the Superromance line was fazed out, I was so happy to be able to take these wonderful characters in a whole new direction in RS. These stories are darker, more dangerous and a great ride for me as I write. I hope y0u'll love them as much as I do.
Since the book won't be released until February 2019, I wanted to share some trivia with you about this story.
1. Original Title: Shielding Sarah. I still love that one, but, of course, I should since I came up with it.
2. Celebrity I pictured for my heroine as I wrote: Sarah Cline looks like actress Emilie De Ravin to me. I loved her performance in "Remember Me" with Robert Pattinson.  Also, the haunted look in her eyes was perfect for my Sarah. (Thanks, Emilie!)
3. Celebrity I pictured for my hero as I wrote: I had a hard time finding the person who resembled the Jamie Donovan in my head until I went back to my favorite show, Blue Bloods, and found that actor, Will Estes,  was perfect. It's purely coincidental that my Jamie and Will's character, Jamie Reagan, share a first name, and they're both cops. (As least I didn't do it consciously. Ha!) Jamie Donovan was just a wonderful secondary character in my earlier title, Strength Under Fire, who kept clamoring for his own story.
4. Origination of this story:   Jamie and Sarah's story was born during a big brainstorming session with my critique group, the POTL's in about 2013. I was building the True Blue series and needed to make sure I had several stories to tell about the Brighton Post crew. Though I didn't write it first, Shielding Sarah was always my favorite story from that long list. (Thanks to my critique partners – Nancy Gideon, Loralee Lillibridge, Laurie Carroll Kuna,  Victoria Craven, Patricia Lazarus and Constance Smith – for sharing your ideas and creative energy!)
Pre-order your copy of Shielded By the Lawman through these and other online vendors – Amazon, Barnes & Noble and Books-A-Million. The book be available in stores in February 2019.
HOME TO YOU is available NOW!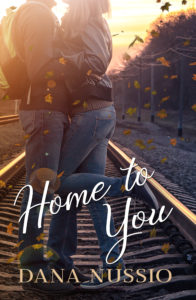 If you're looking for a fun read now, especially one to enjoy over the holidays, check out Home to You.  This novella, originally published as part of the Falling for You anthology with nine of my Superromance sisters, is available in print for the first time.
Home to You is the story of Lily Monroe, a prodigal daughter who returns home to prepare her family's Thanksgiving dinner on the first holiday after her mother's passing, and C.J. Grayson, is the love Lily left behind "for his own good." This book gives you a little taste of the True Blue series while whetting your appetite for all the wonderful dishes Lily and C.J. prepare together.
I enjoyed writing Home to You because it allowed me examine delicate family relationships with a little humor in the setting of a highly stressful holiday dinner. I love re-reading it because it puts helps me get in the spirit for our own Thanksgiving celebration.
Home to you is available through these vendors: Amazon, Barnes & Noble and Books-A-Million. I'll also have copies available at the 11th Annual Girls' Night Out Book Signing on Nov. 28 (6:30-9 p.m.) at No.VI Coffee & Tea, Novi, Mich.  For more information, scroll down. Hope to see some of you there!
For those of you who love autumn stories and like to read several lovely novellas in addition to mine, you're in luck. Our e-book only anthology, Falling for You: 10 Small Town Rom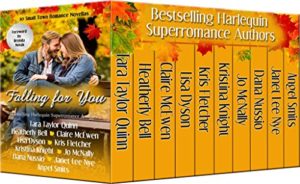 ance Novellas, is still available on Amazon and is free to those lucky reader who have KindleUnlimited. Falling for You features stories by several of my dear friends, Tara Taylor Quinn, Heatherly Bell, Claire McEwen, Lisa Dyson, Kris Fletcher, Jo McNally, Janet Lee Nye and Angel Smits. Order your copy here.
Bonus Material
For fun, I planned a menu for the holiday meal that Lily prepares under C.J.'s tutelage in Home to You. Our Thanksgiving Dinner isn't quite that fancy, but it's filled with dishes like pierogi and cabbage rolls and is its own kind of wonderful.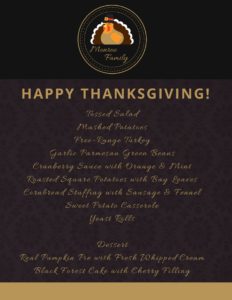 One of the first items Lily makes is cranberry sauce that I modeled off the recipe of my friend, Amanda Saab, a food blogger and past contestant on Fox's Masterchef. So if you would like to make Cranberry Sauce just like Lily does, check out the recipe on Amanda's blog here. I tried it last year, and it rocks!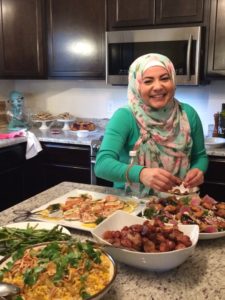 Also in the story, the whole process that C.J. leads Lily through to make a "Real Pumpkin Pie" is the same one my own hero and I navigate each year for our own holiday table. I have included a copy of those steps. My husband does all of this work each year to prepare fresh pumpkin for Thanksgiving and Christmas pies. All I have to do is bake the pies. 🙂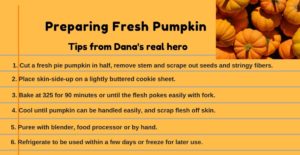 And I do bake them. Homemade pie crust.  Homemade filling from my own recipe. Because I really like you all, I'm sharing that recipe today.I always use oil crust for my pies, but that choice is up to you. You can even use pre-made shells. I won't tell. 😉 But give my Pumpkin Pie recipe a try and let me know how it goes.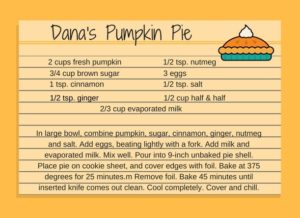 I've probably given you the idea that my story is only about food, but the Thanksgiving dinner is only a backdrop, even if a delicious one. Home to You is a story of decisions we regret and the words we wish we would have said, but it's also a message celebrating home and the hope of second chances.
11th Annual Girls' Night Out Book Signing is Nov. 28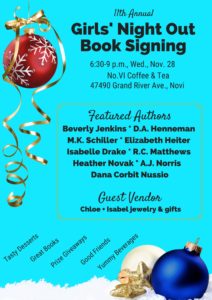 I'm getting so excited as we gear up for the 11th Annual Girls' Night Out Book Signing. Beverly Jenkins, best-selling author and winner of the 2017 Romance Writers of America Nora Roberts Lifetime Achievement Award, will headline this year's event, from 6:30 to 9 p.m. on Wednesday, Nov. 28, at No.VI Coffee & Tea, 47490 Grand River Ave., in Novi, Michigan. Beverly will join fellow Michigan authors, Isabelle Drake, D.A. Henneman, Elizabeth Heiter, R.C. Matthews, A.J. Norris, Heather Novak, M.K. Schiller and Dana Corbit Nussio (that's me) as we celebrate books and friendship in this low-pressure setting. These featured authors represent the spectrum of sub-genres within the romance genre as well as women's fiction and suspense.
This festive event is an opportunity for guests to share a night out with friends, drink yummy coffee drinks, discover some great books by local authors and participate in fun giveaways.  A representative from Chloe + Isabel jewelry & gifts will also be on hand to give guests the opportunity to try on some sparkly pieces for their holiday wish lists.
Save
Save
Save
Save
Save
Save
Save
Save
Save
Save
Save
Save
Save
Save
Save
Save
Save
Save
Save
Save
Save
Save
Save
Save
Save
Save
Save
Save
Save
Save
Save
Save
Save
Save
Save
Save
Save
Save
Save
Save
Save
Save