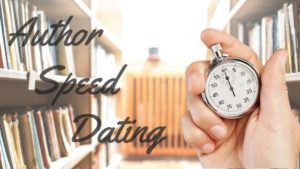 I love discovering new authors, so I wanted my blog to be a place where readers and my author pals could come together. Only we like to do this Speed-Dating style. Check out a new author and her work here every Wednesday, and if the spark is there, you'll have a match.
This week's guest: Shelly Bell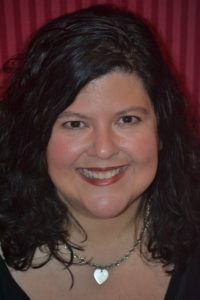 15 Questions
1. Which of the Peanuts girls – Lucy, Sally, Peppermint Patty or Marcie – would be your best friend if you were added as a character on the comic strip?
Growing up, I was definitely the Marci to the Peppermint Patty. But now that I'm older, I'd want Sally as my best friend. She's optimistic, sweet, and a romantic.
2. Name a genre or sub-genre have you never written in but would like to.
I'd been planning on writing a straight suspense novel, but it has two romances running through it, so now, I'm not sure what it's going to be. All I know is I've never written anything like it before.
3. When did you first decide you were a writer, and when was your first book published?
My first book was published in 2012, but I'm not sure I've accepted that I'm a writer yet. No matter how many books I write, I still feel like a fraud.
4. Jeopardy or Real Housewives of Orange County?
I haven't watched Jeopardy in years, but I've never even seen any of the Real Housewives. These days, I don't get a lot of time to watch television.
5. Do you write the synopsis before or after you write the manuscript?
I always write a full chapter by chapter synopsis before I write a manuscript. Then it changes as I write. But I need a road map, especially for my erotic-suspense novels.
6. Sam Elliot or Robert Downey, Jr.?
I do love Sam Elliott, but I've got a huge crush on Tony Stark. Who doesn't love a billionaire techie superhero?
7. Describe a character from one of your books who is most like or most radically different from your significant other.
Um…I'd have to say all of the heroes from my Benediction series. My husband is a beta all the way.
8. "One Flew Over the Cuckoo's Nest" or "The Great Gatsby"? Book or movie version, your choice.
The Great Gatsby, both book and movie (the original). Robert Redford as Gatsby? Sigh. I still have a crush on Redford today because of that movie and "The Way We Were".
9. What has been your proudest moment as an author?
Finding out that I had two offers for my upcoming Forbidden Lovers series and having to choose between them. It was also one of the most difficult decisions I've made as an author.
10. How important is social media to you in your writing career?
I wouldn't have a career without it. Not that I'm great about posting. But it's been a great way to connect with readers.
11. What kind of snacker are you? Potato chips and ice cream or kale chips and edamame?
I'm an iced coffee with almond milk and popcorn kind of snacker. Kale and edamame does not belong in the snack category.
12. What are the hardest and easiest part for you as you write a book?
The hardest? The words. The easiest? Writing "The End." Every part of it is difficult. But worth it.
13. Adele or The Rolling Stones?
The Rolling Stones. Hands down. I find myself singing "Jumping Jack Flash" and "Honkey Tonk Woman" at random times. Love them.
14. What is the best piece of advice you can offer to a new writer, particularly one you wish someone gave to you when you were getting started?
Don't be in a rush to publish. Know both the market and craft before you query or hit publish.
15. If you could travel anywhere in the world, free of charge, where would you be booking your next vacation?
I would go to England, Ireland, and Scotland. My friend lives in England, and ever since reading Nora Roberts' Irish Born Trilogy, I've wanted to visit Ireland. Now I just need several thousand dollars and time.
***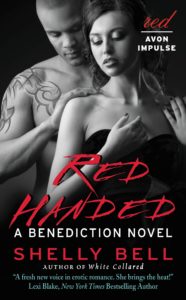 Red Handed
By Shelly Bell
It had been years since she'd heard that voice, and despite it belonging to her dangerous adversary, her body reacted exactly the same. As if he'd placed his hands on her skin and caressed her naked flesh, not sparing an inch.
Adrian motioned with a wave of his arm for her to enter first. Somehow, she managed to put one foot in front of the other until she stood inside Cole DeMarco's lair. Its chocolate walls, the walnut furniture, and the flickering flames coming from the fireplace gave the first impression of a homey, comfortable room similar to her father's before the FBI had raided it and cleaned it bare.
Her gaze fell on the man who'd haunted her in dreams and tormented her in nightmares. He didn't get up to greet her. Didn't welcome her with a smile.
From behind his desk, he sat tall in his chair, his muscular, tattooed arms folded in front of him. His brown eyes narrowed, and he scowled at her.
Her swallow caught in her throat. What could she possibly have done to anger him? She'd only just arrived. Besides, she never elicited a strong reaction out of anyone. She usually faded into the shadows.
His simple black T-shirt stretched tight over a broad chest, each inhalation giving her a glimpse of the muscles underneath. He'd shaved his head clean and grown a short goatee, hiding the dimple in his chin she'd adored from afar as a teenager. He looked even better than she'd remembered and every bit as dangerous.
***
RED HANDED,  a Benediction Novel from Avon Red Impulse, may be purchased from these retailers: Amazon, Barnes & Noble, Books-A-Million and iBooks.
***
About Shelly
A sucker for a happy ending, Shelly Bell writes sensual romance often with a bit of kink and action-filled erotic thrillers with high-emotional stakes for her alpha heroes and kick-ass heroines. She began writing upon the insistence of her husband, who dragged her to the store and bought her a laptop. When she's not working her day job, taking care of her family or writing, you'll find her reading the latest smutty romance.
Connect with Shelly through her website www.ShellyBellBooks.com, email or these social media channels: her Amazon Author Page, Facebook Author Page and Twitter.
Save
Save
Save
Save
Save
Save
Save
Save
Save
Save
Save