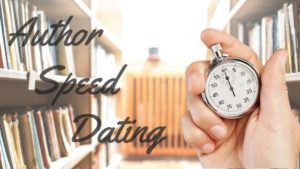 I love discovering new authors, so I wanted my blog to be a place where readers and my author pals could come together. Only we like to do this Speed-Dating style. Check out a new author and her work here every Wednesday, and if the spark is there, you'll have a match. 
This week's guest: Tara Eldana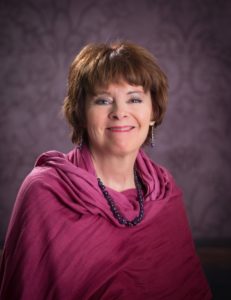 15 Questions
1. Halloween or Harvest celebrations: Are you an enthusiast or noncommittal in these fall events? And if you celebrate, what are your favorite activities?
Halloween costume parties are fun. I decided to go to one a few years back at the last minute and grabbed a lampshade and wore it on my head. I was the drunk person at the party who wore a lampshade on their head.
2. If you could single-handedly bring back one fashion trend just because it fits your personal style, what trend would you return to the runways of Paris and Milan and why?
Hats with the little veils that came down in front of your face, '50s style. I think Audrey Hepburn wore one in one of her movies, and it's just so crazy cool.
3. How many full manuscripts did you have to write before you were first published?
Too many, five, not including a half dozen short stories.
4. Name your favorite celebrity crush from high school. What made that performer/athlete/political leader so dreamy?
I'm really dating myself, but when I was a freshman The Partridge Family was still on TV, so it was David Cassidy. "I Think I Love You." And his hair. 
5. Preferred writing location: home office with total silence, public place with plenty of white noise or some other combination?
Home office with total silence.
6. Favorite more recent popular fiction heroine: Katniss Everdeen (The Hunger Games trilogy by Suzanne Collins), Stephanie Plum (Stephanie Plum series by Janet Evanovich), Eve Dallas (Eve Dallas/In Death series by Nora Roberts) or Hermione Granger (Harry Potter series by J.K. Rowling)?
Katniss in the first book.
7. Name your favorite way to stay in touch with your readers.
Facebook and blogs on my website.
8. Extra-large French fries or a perfect square of dark chocolate?
Lots of perfect squares of dark chocolate with sea salt.
9. Have you ever, even for a moment, forgotten that one of your characters was…you know…fictional?
One of the characters, the heroine's best friend Liz, in my novella "Cabin Fever," under contract, but not released yet, came through so strong, she's the star of her own novella "Double Dare," which my pub house, Black Opal Books, released first. A woman I know, named Liz, inspired her, so that may be why.
10. Picture yourself standing at the edge of the Grand Canyon. Now describe what you're doing right now: cheering in a victory stance, leaning over for a better view, turning pale and curling into a fetal position as far as possible from the edge?
Cheering in a victory stance.
11. Property Brothers or Big Bang Theory?
        Big Bang.
12. Which character from one of your own books do you wish you were more like?
I'm going back to Liz from "Double Dare." She can't resist a dare and she's a bad-ass. 
13. Name a movie you've watched countless times but one you'll still tune in to whenever it's on cable.
It's a tie. "Casablanca" and "Moonstruck."
14. When did you first decide you were a writer, and when was your first book published?
I first decided I was a writer when I was pregnant with my son (eek, 33 years ago) and took my first creative writing course at my community college. My first book was published in 2015.
15. If you could keep only the possessions that would fit in one suitcase, and you were limited to two books – one you wrote and one by someone else – which titles would you tuck inside your bag? Explain your choices.
UNDER THE RIPTIDES, a story I wrote about a human woman who is really a mermaid whose destiny lies under the waves with the (mer)man literally of her dreams. This is the first in my series of mermaid stories. I've always loved the sea and wanted to change the ending of THE LITTLE MERMAID, which our teacher read to us when I was in third or fourth grade in Catholic school and make it a real happy ending.
          The other one would be Alice Munro's DEAR LIFE because nobody will ever be as good as she is.
***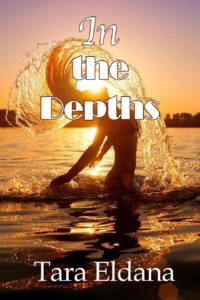 Into the Depths
By Tara Eldana
Someone tapped on the window.
She jumped. Cold sweat trickled down her back. How could she have left herself so vulnerable? She kept her hand on her cell phone.
The police she talked to on the crime part of her beat always said not to fight for property.
She turned her head to look at the person who knocked.
It was him—the guy from her dreams.
Was she falling prey to her mother's mental illness?
"No," she screamed.
Another car pulled next to her and the guy standing beside her car was gone.
The older lady in the other vehicle didn't spare her a glance as she got out of her car, her ear glued to a cell phone.
Shaking, Becca got out of her car, stood on unsteady legs, grabbed her stuff, walked into the building, got on the elevator, and made her way to her third floor apartment. She dropped her stuff on her tiny kitchen table.
She didn't think her dreams could be a sign of psychosis. Her dream man did not ask her to harm herself or others.
The last thing she wanted now was to shut her eyes. She sank into her couch and did a search on her cell phone on symptoms of schizophrenia and bipolar disorder.
Was she experiencing a brief psychotic episode? Some of the symptoms fit—seeing and feeling things that weren't there. The information said these episodes were triggered by severe stress, such as death of a loved one or a natural disaster. A cranky editor didn't qualify.
Her heart, which had been hammering in her chest since the knock on her car window, slowed and against her will her eyes closed, pulling her into a dreamless sleep.
***
Ethan paced the great hall of the Garnet City.
What was he thinking startling Becca like that when she was so mentally exhausted? His sire Thobian said he was impatient and told him to wait, but his need to touch her in her waking state was too strong.
It was easy to slip through the portal and bridge time and space because the autumnal equinox drew near. He'd looked into the quartz crystals a full earth year ago and saw Becca, his twin flame. His life and world had come alive and made sense.
She didn't know her destiny was with him under the vast expanse of ocean that she feared. He had taken her in her dreams, repeatedly, to their mutual delight.
Lovion, the ranking member of the Ruling Council, smirked. "She screamed at the sight of you. She must come with you willingly."
"Her mother's illness makes her fearful," Thobian said.
Ethan's sire held a seat on the Ruling Council but cast only one vote. In cases of deadlock, Lovion cast the deciding vote, and he hated land dwellers, even those who could take sea form.
"She is mine," Ethan said it quietly and calmly. The members of the council, except for Thobian, looked shocked at Ethan's words. Lovion sneered.
***
IN THE DEPTHS, an April release from Black Opal Books, is available from the retailers: Amazon and Barnes & Noble.
***
About Tara
Tara Eldana is an award-winning staff writer for a weekly community newspaper chain in metro Detroit. She became hooked on romance fiction when her 11th grade English teacher rejected the book report she wrote, saying the book was much too easy for her and insisted she read and report on Daphne du Maurier's REBECCA. She read Margaret Mitchell's GONE WITH THE WIND that previous summer.
She took a long road through journalism school, graduating from Oakland University in Rochester, Michigan, in 1995, just shy of 20 years after she finished high school, raising a couple kids, working part-time and doing homework while her husband and kids watched TV. Still she found time to read what her kids called her "mush books."
Tara loves the romance genre and loves letting her characters take control of their stories. She is a member of the Greater Detroit Romance Writers of America. Stay in touch with Tara through her website, www.taraeldana.com, or find her on Facebook and Twitter.
Save
Save
Save
Save
Save
Save
Save
Save