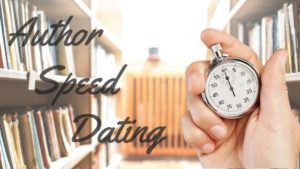 I love discovering new authors, so I wanted my blog to be a place where readers and my author pals could come together. Only we like to do this Speed-Dating style. Check out a new author and her work here every Wednesday, and if the spark is there, you'll have a match.
This week's guest: Tara Taylor Quinn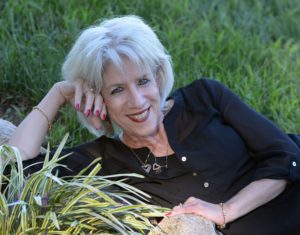 15 Questions
1. If you were a My Little Pony character, what image would be tatooed on your butt?
A heart.
2. What was genre of the first piece you can remember writing, and how old were you when you penned this masterpiece?
I was six. I still have it! It was published in a little school publication. I'd written about a monster breaking into our house and my mom and I told my dad to go back to bed. We'd take care of it. As an adult I can only imagine how that made my father feel!
3. Since all of November authors are Americans, name some dishes that are must-haves for your Thanksgiving dinner.
Scalloped corn – my recipe. Dressing. Waldorf Salad.
4. If you could write a novel containing any generally "off-limits" element, what would we find in your story?
Wow – you've stumped me on this one. I have written everything from prostitution to white supremacy. I'm known for tackling tough subjects and I can't think of any I've needed to write about that I haven't done.
5. Project Runway or Designated Survivor?
No clue. I'm not familiar with either! The only television I watch is Netflix. TV ads make me nuts.
6. Is social media a bad habit for you, and, if so, what is your favorite time drain?
Social media is a job for me. My current favorite time drain is Toy Blast – it's a game similar to Candy Crush, but I like it much better! I don't play it on the computer though. Don't even download it. Computer is for work!
7. With no money limit, if you could construct the most perfect writing space, what would it look like?
It would have a wall of windows looking out over my beautiful Arizona mountains and into the city. I'd have a wall of bookcases behind me. A bathroom off the far corner, lush carpet for my fur babies, a doggy door, a couch beneath the windows and tables with all of my feel goods. To my left would be a wall for my bulletin boards. It would have a privately keyed door and have a perfect surround sound system with Bose speakers. There would be a door to a waterfall garden just outside.
8. Sushi or pepperoni pizza with extra cheese?
Neither! My pizza would have ham, tomato, and onions.
9. What book are you reading right now, and what is the best book you've read in a long time?
The only book I'm reading right now is the one I'm working on. With seven books out this year, I don't have time for pleasure reading. I don't want to risk incorporating another 'voice' or 'feel' into my own writing.
10. How many full and partial manuscripts remain in your never-published collection?
I have no idea! Sort of none. I'm sure I have partials that didn't become books (I can think of one off the top of my head) but I re-worked the idea and it became a book. I've been published, non-stop for twenty-four years so we're talking a long time ago. I'd have to go out in the shed and open boxes to properly answer this question!
11. Bob Dylan or Dylan Thomas?
I don't know Dylan Thomas, but I am not a Bob Dylan fan! I know, so horrible, especially considering that he just won the Nobel Peace prize. I am a 'tune' woman, and in my opinion he doesn't carry one. I also couldn't stand his 'Lay Lady Lay.' I thought it was degrading to women. But then, I was a kid listening to the song coming from my older brother's room when I formed that opinion!
12. Name your favorite hero or heroine from one of your books, and share what made that character special.
Oh my word. This is just hard. I have 80 books! How do you choose? I think I can't. I think of one and then think of another and feel disloyal to both of them. They're all so unique and I care for them all. Deeply. So…there's your answer. Sorry! If I had to recommend a series, I'd recommend Where Secrets Are Safe. Partially because I'm writing a book from that series right now. But I think it's maybe my best work to date. It's critically acclaimed and I think it has done more than any of my other books to help women find hope and believe that happiness exists.
13. Who was the first person – besides your mom and dad –  who told you that you could write?
Me! I didn't ask anyone. I just knew I was a writer. I told my Mom I was a writer before she told me I could write. I've been telling myself stories since I was just a little kid and was keeping journals, with prose and poetry before I was in high school.
14. Dogs or cats? Pedigree or mutts?
Both. I have a very prissy, registered and show quality prima donna teacup poodle and a rescue cocker/poodle mix who are very close to each other and are my best friends. Literally. We spend all of our days alone together. We each bring something to the mix and I hope we're all three blessed by it! I know I am.
15. What is your favorite point while you are writing a new story?
When I slip so deeply in that I become a part of that life and I don't want to leave.
***

Her Soldier's Baby
By Tara Taylor Quinn
Some nights he woke up in a cold sweat and still couldn't believe that Eliza Maxwell was his wife. He'd lie there, touching her shoulder, looking at her sometimes for more than an hour, to avoid going back to sleep. When he slept, she was, like the rest of his few good childhood memories, completely out of reach.
***
Her Soldier's Baby may be purchased through these online retailers: Amazon, Barnes & Noble, Google, Harlequin and iTunes.
***
About Tara
Having written over eighty novels, Tara Taylor Quinn is a USA TODAY bestselling author with more than seven million copies sold. She is known for delivering intense, emotional fiction. Tara is a past president of Romance Writers of America. She has won a Readers' Choice Award and is a five-time finalist for an RWA RITA® Award, a finalist for a Reviewers' Choice Award and a Booksellers' Best Award. She has also appeared on TV across the country, including CBS Sunday Morning. She supports the National Domestic Violence Hotline. If you or someone you know might be a victim of domestic violence in the United States, please contact 1-800-799-7233.
Stay in touch with Tara through her website, www.tarataylorquinn.com, or through these social media channels:  Facebook, GoodReads, Instagram, Twitter, Pinterest or on her Pinterest Friendship board.
Save
Save
Save
Save
Save
Save
Save
Save
Save
Save