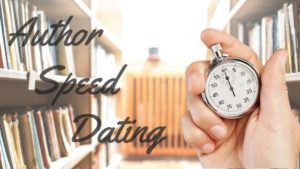 I love discovering new authors, so I wanted my blog to be a place where readers and my author pals could come together. Only we like to do this Speed-Dating style. Check out a new author and her work here every Wednesday, and if the spark is there, you'll have a match.
This week's guest: Melinda Leigh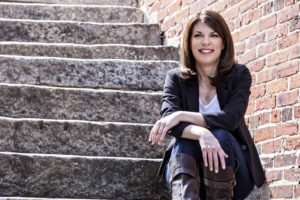 15 Questions
1. If you were to make an appearance at Comic-Con, which Superhero costume would you be rocking?
Wonder Woman!
2. At which time of day are you more productive as a writer, mornings or nights, and is caffeine a friend or foe?
Morning and coffee is my BFF.
3. George Clooney or Bradley Cooper?
Matt Damon.
4. What is your biggest dream as an author?
I'm already blessed with achieving more than I ever imagined. I support my family doing something I love. It doesn't get any better than that.
5. Name a movie you've watched countless times but one you'll still tune in to whenever it's on cable.
My Big Fat Greek Wedding.
6. How many books have you published and in how many genres and sub-genres?
12 novels, 4 novellas, and 1 short story, all romantic suspense titles.
7. Love It or List It or Modern Family?
Modern Family.
8. What is your favorite way to celebrate after you receive a new book contract or get a great review?
I don't celebrate either of those things. They're just business. BUT when I finish a book, I usually take a couple of days off from writing and clean my office. It gets a little chaotic in there during the final few weeks. I like to start each new project with a clean desk.
9. What is your best advice for new writers?
Keep improving your craft. I see too many new authors rush into self-publishing before their book is ready. I rewrote She Can Run four times before I got an agent, and it went through another solid revision before she sold it.
10. Extra-large French fries or a perfect square of dark chocolate?
Chocolate, but I can't stop at one square.
11. Which of your books gave you the most trouble, and what helped you make it to "the end"?
Frankly, they're all difficult. Contracts, deadlines, and self-discipline get me to the end. There are no other options. Writing is my job. The bills need to be paid, and I have two kids in college. I don't make money on unfinished manuscripts.
12. Do you have a music playlist for writing? If so, list some of your go-to artists.
I often use music to help me get in the right mood for a scene. I listen to everything from The Black Keys and Coldplay and to John Legend and Bruno Mars. It all depends on the emotion/tone I'm trying to set.
13. Virginia Woolf or Maya Angelou?
Maya Angelou.
14. What do you do when you're in the middle of a book and a new idea pops into your head?
That would depend if the idea pertains to the current book or a different one. If it's for the current work-in-process, I stop to evaluate it. Can't pass up on a better plot twist! If the idea is for a new book, I write it down in detail and get back to work. I keep notes in my phone for just this reason.
15. Were there other authors who helped you along the way on your writer's journey, and how did they make a difference for you?
Writing is a solitary vocation. Authors need peeps. I have so many I can't possibly list them all, but two besties I turn to for motivation and support on an almost daily basis are Kendra Elliot and Rayna Vause.
***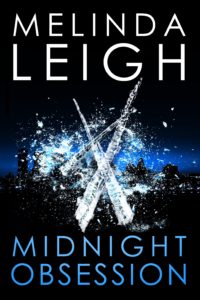 Midnight Obsession
By Melinda Leigh
There wasn't anyone around to hear her scream.
Her knees wobbled as she climbed out of the van. The cold punched through her coat and shook her to the marrow.
He handed her a flask. "Drink."
Taking it, she tilted it to her lips and sipped. Whiskey burned a fiery path through the center of her body but didn't manage to warm her.
"I have a script for you to read."
Great. He wanted to role-play in the middle of an Arctic front. What was up with him? Her creep meter kept waving back and forth between He's OK and He's going to kill me.
"Can't I read this inside the van?" She shivered, her teeth clacking like castanets.
"No. It has to be here. But I promise it won't take long. Afterward, I'll make sure you get home."
She took the sheet of paper. The wind kicked up, fluttering the corners of the page. Cold tears blurred her vision. The man shined a flashlight on the page.
"Read it," he demanded in a voice that sparked a hot prick of renewed fear in the pit of her belly.
This was wrong. All wrong. Without lifting her head, she surveyed the area again, but the piles of dirt all around the site blocked the view. There was no one around. She was on her own.
Her gaze dropped to the page. The three short, strange sentences sealed her fate.
This was it then. The end, and she'd meet it alone and cold. Made perfect sense. That was how she'd spent most of her life.
Her voice trembled. "I see my master in paradise. He calls to me. Take me to him."
His next moves were smooth and sure. He stepped around her. One hand grabbed her hair and pulled her head back, exposing her throat. Her scalp stung. A flash of metal shone in the corner of her eye. She knew what it was and what was about to happen.
Her instincts told her to run, but resignation and terror held her feet in place, like hands gripping her ankles. Panic raced through her veins, her heart beating so fast and hard it felt as if it would crack through her ribs, burst from her body, and fly away. Tears slid down her cheeks.
The slice was mercifully quick. She barely felt the cut of the blade or the gush of her blood onto the white snow at her feet. The liquid flooded her body with warmth.
But with every beat of her pulse, her heart squeezed more life from her body. Every beat of her heart brought her closer to death. Weaker. More distant. Distress slid away as her body drained.
She fell to her knees. Dropping to the ground behind her, he grasped her shoulders. He pulled her back to his chest, supporting her against his body. His hand stroked her hair away from her face, his touch loving.
Reverent.
As her vision dimmed, she sagged sideways. He cradled her in his arms. Leaning over her, he pressed his forehead to her temple and whispered, "You are home."
***
MIDNIGHT OBSESSION, a January 2017 release from Montlake Romance, may be purchased from these retailers: Amazon, Barnes & Noble and Books-A-Million.

***
About Melinda
Wall Street Journal bestselling author Melinda Leigh is a fully recovered banker. A life-long lover of books, she started writing as a way to preserve her sanity while raising her kids. Over the next few years, she learned a few things about writing a book. The process was much more fun than analyzing financial statements, and she decided to turn her hobby into a career. Melinda's debut novel, SHE CAN RUN, was nominated for Best First Novel by the International Thriller Writers. She is a RITA® Award Finalist and has earned three Daphne du Maurier Award nominations, two Silver Falchion Awards, and two Golden Leaf Awards. Melinda's eighteen romantic suspense titles have sold 2.5 million copies.
Melinda holds a 2nd degree belt in Kenpo Karate. She's dabbled in Arnis stick fighting, studied Brazilian Jiu-Jitsu, and taught women's self-defense. She lives in a messy house in the suburbs with her husband, two kids, a couple of shelter dogs and two rescue cats who clearly run the show. With such a pleasant life, she has no explanation for the sometimes dark and disturbing nature of her imagination. Find out more about Melinda by visiting melindaleigh.com, and stay in touch through Facebook and Twitter.
Save
Save
Save
Save
Save
Save
Save
Save
Save
Save