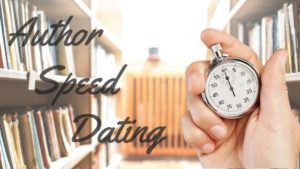 I love discovering new authors, so I wanted my blog to be a place where readers and my author pals could come together. Only we like to do this Speed-Dating style. Check out a new author and her work here every Wednesday, and if the spark is there, you'll have a match.
This week's guest: Elizabeth Bevarly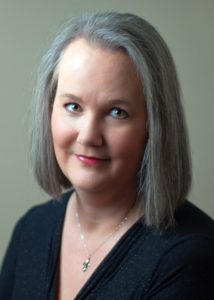 15 Questions
1.  Which of the Peanuts girls – Lucy, Sally, Peppermint Patty or Marcie – would be your best friend if you were added as a character on the comic strip?
Peppermint Patty for sure. She and I share identical fashion sense. I'd wear sandals all year if it didn't mean losing my toes to frostbite.
2. Name a genre or sub-genre you have never written in but would like to.
Mystery. It's my second favorite genre to read, and I actually have a good idea for one. Unfortunately, I'm afraid it would be the only good mystery idea I ever get.
3. When did you first decide you were a writer, and when was your first book published?

When I was twelve years old. I wrote my first story about a bunch of teenagers exploring a haunted house. I couldn't finish it quickly enough for my two best friends, Marianne and Cheryl, to read it. And I sold my first book in 1988, when I was 27. It appeared in October 1989.
4. Jeopardy or Real Housewives of Orange County?

Jeopardy. Even if I'm terrible at every category except anything literary and "Potent Potables".
5. Do you write the synopsis before or after you write the manuscript?
Before. But only because I have to to get paid.
6. Sam Elliot or Robert Downey, Jr.?
What, I can only choose one of them? That is so harsh.
7. Describe a character from one of your books who is most like or most radically different from your significant other.
Ramsey Sage from The Thing About Men is totally my husband David. Not so much the tattooed DEA agent part. (Though David was law enforcement in the Caribbean for the U.S. Coast Guard for a while.) But the epilogue Ramsey, who's created an incredibly cozy, loving home for his family.
8. "One Flew Over the Cuckoo's Nest" or "The Great Gatsby"? Book or movie version, your choice.

Speaking as a woman with an honors degree in English, I naturally have to choose the book over the movie. And it would be, hands down, One Flew Over the Cuckoo's Nest. That's also the English major talking.
9. What has been your proudest moment as an author?
Appearing on the New York Times bestseller list between Stephen King and Dean Koontz.
10. How important is social media to you in your writing career?
It's probably super important. Unfortunately, I'm super bad at social media.
11.  What kind of snacker are you? Potato chips and ice cream or kale chips and edamame?
Somewhere in between. I try to avoid really unhealthy food, but I also don't rob myself of things I love. Favorite snack, though, is probably just a big spoon of chunky peanut butter and a glass of milk.
12. What are the hardest and easiest part for you as you write a book?

The beginning is definitely the easiest. I love setting things up and getting to know the characters. The ending is definitely the hardest. I get so tired of those people after a while. Jeez, can they not work out their own problems? Do I have to do everything?
13. Adele or The Rolling Stones?
I'm actually not a huge fan of either. I don't dislike them. They're just kind of meh with me. I'm way more likely to be listening to alternative or world music.
14. What is the best piece of advice you can offer to a new writer, particularly one you wish someone gave to you when you were getting started?
Just write for you. You're the only one you know you can please, and you have the most invested in your work. And don't let other people have control over you or your work. Stay happy.
15. If you could travel anywhere in the world, free of charge, where would you be booking your next vacation?
Scotland. Waaaaaaaay up north. Where I could take a ferry to the Orkneys.
***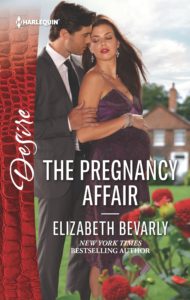 The Pregnancy Affair
By Elizabeth Bevarly
"I don't remember my father very well," Tate said, studying the photo Renny had given him. "I assume the boy he's holding in the picture is me."
"Yes."
"Which only means my father was an acquaintance of Joseph Anthony Bacco, AKA the Iron Don."
"He was more than an acquaintance," she assured him. "Your father was Joseph Anthony Bacco Junior."
Tate snapped his head up to look at her. "That's impossible. My father's name was James Carson. He worked in a hardware store in Terre Haute, Indiana. It burned down when I was four. He was killed in the fire."
Renny sifted through the documents she'd brought with her until she located what she was looking for. "James Carson was the name your father was given by the federal marshals before they placed him and your mother and you in the Witness Security Program when you were two. Your family entered WITSEC after your father testified at a murder trial, against one of Joseph Bacco's capos, then helped the feds put away a half-dozen others in the organization. Your mother became Natalie Carson, and you became Tate Carson. You all received new Social Security numbers and birth dates. The feds moved the three of you from Passaic, New Jersey to Terre Haute, and your parents were given new jobs, your father at the hardware store and your mother at a local insurance company."
Renny handed him copies of documents to support those assertions. She'd received them and the other information via snail mail a few days ago, from a high school friend whose computer hacking skills were legendary. They were records she was reasonably certain she wasn't supposed to have—she'd know better than to ask where they came from. The only reason her friend had helped her out in the first place was because Renny A) promised to never divulge her source and B) pulled in a favor she'd been owed by said friend since a sleepover thirteen years ago, a favor that might or might not have something to do with a certain boy in homeroom named Kyle.
Tate voraciously read every word of the pages she handed him. When he looked up again, his gray eyes were stormy. "Are you trying to tell me…?"
It would probably be best to just spill the news as cleanly as possible and follow up with details in the inevitable Q&A to follow.
"You're Joey the Knife's grandson and legal heir," she told him. "Your grandfather left his entire estate to you, as you're the oldest son of his oldest son, and that's what generations of Bacco tradition dictates. What's more, it was Joey's dying wish that you assume his position as head of the family and take over all of his businesses after his death.
"In short, Mr. Hawthorne," Renny concluded, "Joseph Anthony Bacco Senior has crowned you the new Iron Don."
***
The Pregnancy Affair,  a February 2017 release from Harlequin Desire,  may be purchased from these retailers: Amazon, Barnes & Noble, Harlequin, iTunes and Kobo.
***
About Elizabeth
Elizabeth Bevarly is the award-winning, New York Times best-selling author of more than seventy books and, with her screenwriting partner Lorena Peter, a half-dozen scripts. Although she has called home in exotic places like San Juan, Puerto Rico, and Haddonfield, New Jersey, she's now happily settled back in her native Kentucky with her husband and son. When she's not writing, she's binge-watching British TV shows on Netflix, spending too much time on Reddit, or making soup out of whatever she finds in the freezer. Her spirit animal is a rabid badger. (Long story.) Visit her at www.elizabethbevarly.com for news about current and upcoming projects, for book, music, and film recommendations, recipes, and for lots of other cool stuff. Also connect with Elizabeth on Facebook.
Save
Save
Save
Save
Save
Save
Save
Save
Save
Save
Save
Save
Save
Save
Save
Save
Save
Save