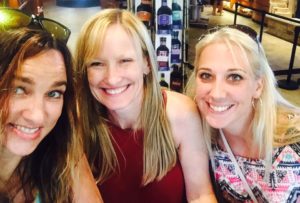 We've all seen these groups of women before, clearly on out-of-town adventures, shopping, dancing, sipping cocktails and laughing. Mostly laughing. Loudly. Until they're out of breath and wiping away happy tears.
This month I became one of them, joining some old and new friends on a Girls' Trip in beautiful Northern Michigan. Now I can only ask myself two questions: Why didn't I do this before? and When can I do it again? I can't think a single moment from the weekend without giggling.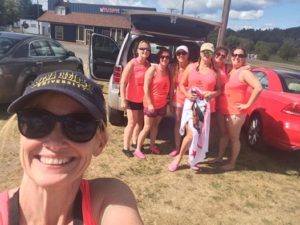 So why does concentrated Girl Time become so important as we enter this new phase in our lives, the one after babies and career beginnings and before grandkids and retirement? For me, it's the comfort of shared experiences. Of finding, cherishing and sometimes losing our life partners. Of corralling preschoolers and surviving teenagers. Of celebrating job promotions and mourning the loss of parents. Who else could we count on to trade war stories with us about childbirth and mammograms and hysterectomies?
Often the women who join us for Girls' Weekends are the same ones who have traveled our life journeys with us, have cheered our victories and cried with us in our losses. They know the punchlines of  all our jokes and yet let us tell them again and again. Friendships like these deserve to be celebrated, and if we have to do that on beaches, at vineyards or even in castles, then we'll just have to make the sacrifice.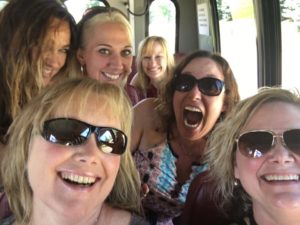 As a newcomer to my own  Girls' Trip group, I had the privilege of meeting some of these wonderful ladies for the very first time while making new memories with fellow author, Isabelle Drake, who has been a friend for twenty years. Through this experience, I have learned that you might arrive for a Girls' Trip as acquaintances, but after sharing stories, adventures and a few bruises from a particularly bumpy river tube tour, you leave as friends. And you take with you enough great memories and stored laughter to hold you over until next time. By the way, where do I sign up for the next trip?
Save
Save
Save
Save
Save
Save
Save
Save
Save
Save
Save
Save
Save
Save
Save
Save
Save
Save
Save
Save
Save
Save
Save
Save
Save
Save