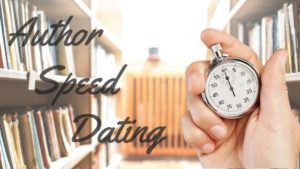 If there's one thing I enjoy almost as much as writing books, it's READING books. I love discovering new authors, too. So I thought my blog would be a perfect place to introduce my authors friends to potential new readers. Only to give it a twist, we're doing this Speed-Dating style. Check out a new author here every Wednesday, and if the spark is there, you'll have a match.
This week's guest: Claire McEwen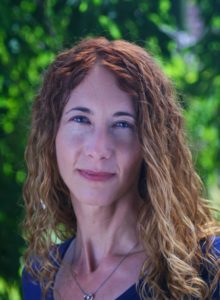 15 Questions
1. Which Scooby Doo character best describes you in high school?
Scooby Doo himself!  Blundering around (socially, that is), looking for snacks and making a lot of mistakes.
2. How many rejections did you receive before you sold your first book?
None.  Thank you Harlequin and the So You Think You Can Write Contest and my amazing editor who took a chance on me!
3. Bon Jovi or Tim McGraw?
Tim McGraw.  Country music inspires my western romances!
4. In which genres and subgenres have you been published, and what does your narrow or sweeping focus say about you?
So far I've only written Harlequin Superromance books.  I'm wordy and complicated, just like they are!
5. When you give into a craving for fast food, what's your drive-thru destination, and what would be found in your bag?
Does Starbucks count as a drive-thru?  Because…coffee!
6. Which is your preference to write: love scenes or murder scenes?
Love scenes, absolutely. I am a total wimp about murder and scary things.
7. Jane Austen or Stephen King?
See Question #6.  Jane Austen, without a doubt!
8.  What is your best advice to a writer who has just received a rejection?
Chocolate helps.  Keep working on your writing, keep pushing yourself, keep enjoying the writing process.
9. Are you more dangerous in a bookstore or a shoe store?
I am EXTREMELY dangerous in both!
10. Which heroine from one of your books is most like you?
Jenna in my second book, More Than A Rancher.  Her story is based on my experiences teaching dance and living in San Francisco. But no, I didn't do that thing she does at Aquatic Park. Just in case you were wondering!
11. The Bachelor or Sons of Anarchy?
The Bachelor.  I cringe at all the drama, but it's addictive!
12. What is the first thing you do when you finish a book?
If my family is home, I take a victory lap around the living room and kitchen shouting, "I typed The End!"  Then I clean my house.
13.  Name one thing you wish you could change about yourself.
Do I have to pick only one? Because there's my procrastinating, my self-doubt and my awkward, bumbling inner-Scooby Doo, as mentioned in question #1.
14. Does your perfect vacation involve high-altitude and the word "jump" or umbrellas drinks at poolside?
Ack! No jumping! Ever!  (Grabs her umbrella drink and takes a soothing gulp.)
15. Sure, it's like picking a favorite child, but which one or two of your titles do you secretly love just a little more?
My most recent book, Return to Marker Ranch. It's straight from my heart onto the page.
***

Return to Marker Ranch
By Claire McEwen
Even though Marker Ranch was just down the road, Lori had never actually been here. She'd grown up with Wade and wasted her teenage years in the throes of a tortured crush on the bad boy he became. But no one she knew had ever set foot on his family's ranch. Wade's dad and older brothers hadn't exactly encouraged visitors. In fact, they'd been downright scary.
She squinted at a weathered sign nailed to a post at the start of the driveway. The faded black letters read Keep Out. Lori wasn't usually one to break the rules, but today was different. Her ranch was at stake.
Her truck pitched and bumped through the minefield of potholes that passed for a driveway. The place was a mess. One entire pasture was filled with rusted-out cars. The main barn was leaning and sagging, tired and gray, its paint long gone. The farmhouse was in a similar state. Roof shingles were missing and the porch looked like it was about to fall right off the house. It was a shame because it had obviously been a lovely home long ago.
The place looked deserted. There was none of the bustle you'd find around a typical ranch house. No dogs barking, chickens fluttering or livestock clamoring for dinner. The silence made her uneasy, and suddenly she wondered if she should have brought someone with her. She stepped out of the truck, keeping one hand on the door. "Hello?" she called.
Her voice disappeared into the dry heat of the late afternoon. "Hello?" she tried again.
She shut the door and took a few steps toward the house, but a noise coming from a ramshackle plywood shed to her left stopped her in her tracks. There was a clanking and a scraping, and then a skateboard came flying out the shed door and landed in the grass with a thud. As Lori watched in amazement, a weed whacker followed. Then a chainsaw. Then another.
She took a few steps toward the shed. A car wheel rolled out of the dim interior, and she dodged out of its path. "Hey!" she yelled. "Anyone in there?"
There was silence, then the crunching of boots on gravel. A man stepped out of the shadows, and Lori's heart hit her stomach with a soft, sickening thump of recognition. Wade Hoffman.
***

Return to Marker Ranch may be purchased through these online retailers: Amazon, Harlequin, Barnes & Noble.
***
About Claire
Claire McEwen lives by the ocean in Northern California with her family and a scruffy, mischievous terrier. Her books feature strong heroes and heroines who take emotional journeys to find their happily-ever-afters.  When not dreaming up new stories, she can be found digging in her garden with a lot of enthusiasm but, unfortunately, no green thumb.  She loves discovering flea-market treasures, walking on the beach, dancing, traveling and reading, of course!
Connect with Claire through her website, http://www.clairemcewen.com, or through these social media sites: Amazon Author Page, Facebook, Twitter, Pinterest and Instagram.
Save
Save
Save
Save
Save
Save
Save
Save
Save
Save
Save
Save