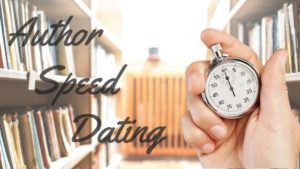 I love discovering new authors, so I wanted my blog to be a place where readers and my author pals could come together. Only we like to do this Speed-Dating style. Check out a new author and her work here every Wednesday, and if the spark is there, you'll have a match.
This week's guest: Kristina Knight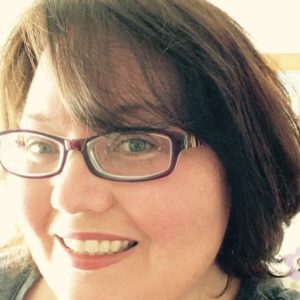 15 Questions
1. If you were to make an appearance at Comic-Con, which Superhero costume would you be rocking?
Wonder Woman, naturally. (I could really use some super-cool bracelets, and that jet plane would mean no more long lines at the airport!)
2. At which time of day are you more productive as a writer, mornings or nights, and is caffeine a friend or foe?
As long as I have caffeine (ice-cold Coca-Cola, please), I can make any time of day work.
3. George Clooney or Bradley Cooper?
Although a little piece of my heart will always belong to Mr. Clooney, a bigger piece of my heart belongs to Bradley. Cooper all the way!
4. What is your biggest dream as an author?
I would love to someday hit one of the big lists, but, honestly, as long as people enjoy my books, I'm a happy camper!
5. Name a movie you've watched countless times but one you'll still tune in to whenever it's on cable.
"The Princess Bride." I can quote it line-for-line, and I get sucked into it every time.
6. How many books have you published and in how many genres and sub-genres?
Thirteen, not counting various bundles of my series or boxed sets that I've put a book into. All are contemporary romance, but they run the gamut from cowboys to rockers, a billionaire or three…
7. Love It or List It or Modern Family?
Modern Family – love the banter and all the relationship dynamics. So much fun!
8. What is your favorite way to celebrate after you receive a new book contract or get a great review?
RadioMan and I always go to lunch, and then I pick a new bead for my book-charm-bracelet.
9. What is your best advice for new writers?
Just keep writing. There are experts who swear by this advertising or that blog tour, but the truth is that the next book is the best marketing you can have. So keep writing.
10. Extra-large French fries or a perfect square of dark chocolate?
Tough one! I'm going to go with French fries…mostly because I'm starving right now and that sounds like a good dinner option.
11. Which of your books gave you the most trouble, and what helped you make it to "the end"?
The book I just finished (the first book in my Slippery Rock series, which will be out later this year), took a couple of incarnations, and multiple character revisions…but in the end, I couldn't be happier with how it turned out.
12. Do you have a music playlist for writing? If so, list some of your go-to artists.
I do! I make new playlists for every book/series. Right now I've got a lot of Dierks Bentley and Maren Morris in both of my playlists.
13. Virginia Woolf or Maya Angelou?
Maya. Her poetry is so lyrical, and I can hear her voice in my head as I read.
14. What do you do when you're in the middle of a book and a new idea pops into your head?
I write it down, stick it in a folder, and get back to the book I'm working on.
15. Were there other authors who helped you along the way on your writer's journey, and how did they make a difference for you?
My WordWrangler pals, and my local RWA chapter girls are all priceless for a variety of reasons – camaraderie, brainstorming help, butt-in-chair-ing, cheerleading, and picking up the pieces…I love them all.
***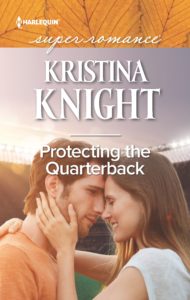 Protecting the Quarterback
By Kristina Knight
"Jonas." Her quiet voice snapped him back to the parking lot. "Why don't you not take me home?"
His stomach muscles tightened as the words slipped from her lips in that slow drawl.
"Are you sure?"
She nodded, and he knew he wouldn't take her home, not just yet.
When he was behind the wheel, Brooks took his hand in hers and turned her face to watch the buildings passing by. The sun was beginning to set when he pulled into the parking lot of the condo where he'd spent the first few years of his contract with the team. Several other players lived there during the season, but the place was mostly a ghost town now. He parked in his designated spot and then somehow they were inside the glass-and-chrome decorated living room.
Memorabilia lined the walls and a low, white couch sat behind a glass-topped coffee table. He cringed. It was too perfect. Too planned out.
Too much like the other times he'd brought a woman here. Maybe he should have taken her to a hotel. There was still time, he could—
"Wow," she said, drawing her index finger over the smooth surface of a table lined with photographs of him during games or at press conferences. God, he'd been such a schmuck with the decorating of this place. "This is not what I expected."
"My interior designer has very specific tastes," he said lamely. Definitely, definitely should have taken her anywhere but this condo.
She presented herself as the girl next door, but there was a little bit of siren in her now, which made his heartbeat kick up a notch. Brooks made her way around the room and he couldn't take his eyes off her as she moved. Slowly and sinuously. Taking in everything around her. This was a different Brooks than the woman he thought he'd known over the past week. That woman was businesslike most of the time. The moments she let her guard down, like when she talked to the kids without that microphone in tow, though, she was irresistible. Impossible not to watch or wonder about. It was one of those moments that made him ask her out for dinner. That dinner had led them here.
Jonas met her at the kitchen counter, put his hands on her hips and turned her to face him.
"It was a date," he said and bent his head so he could taste her lips. She was sweet, as he'd imagined so many times over the past few days. She wound her arms around his neck and slanted her mouth, giving him better access to the sweetness that was Brooks. He squeezed his hands around her waist and she shivered. "It was always a date," he said again and began walking her down the hallway to the bedroom.
***
Protecting the Quarterback, a May 2016 release from Harlequin Superromance, may be purchased from these retailers: Amazon, Barnes & Noble, Harlequin, iBooks and KOBO.
***
About Kristina
Once upon a time, Kristina Knight spent her days running from car crash to fire to meetings with local police–no, she wasn't a troublemaker, she was a journalist. Her career took her all over the United States, writing about everything from a serial killer's capture to the National Finals Rodeo. Along the way, she found her very own Knight in Shining Cowboy Boots and an abiding love for romance novels. And just like the characters from her favorite books, she's living her own happily ever after.
Kristina writes sassy contemporary romance novels; her books have appeared on Kindle Best Seller Lists. Stay in touch with Kristina through her website, www.kristinaknightauthor.com, or through these social media channels: Facebook, Twitter, Pinterest, Goodreads and Google+.
Save
Save
Save
Save
Save
Save
Save
Save
Save
Save
Save