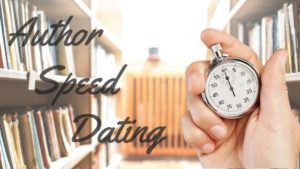 I love discovering new authors, so I wanted my blog to be a place where readers and my author pals could come together. Only we like to do this Speed-Dating style. Check out a new author and her work here every Wednesday, and if the spark is there, you'll have a match.
This week's guest: Pamela Hearon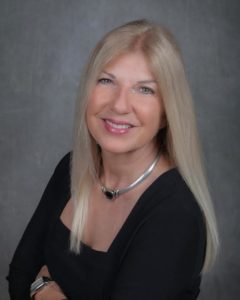 15 Questions
1. Which of the Peanuts girls – Lucy, Sally, Peppermint Patty or Marcie – would be your best friend if you were added as a character on the comic strip?
Peppermint Patty.  I was such a tomboy as a kid, growing up in a neighborhood of six boys and me.  I could outrun them all … until I got older and smarter.
2. Name a genre or sub-genre you have never written in but would like to.
Oooo, suspense.  I had a suspense element in one of my books, and loved writing it.  My editor made me tone down the bad guy, though, because he gave her the creeps!
3. When did you first decide you were a writer, and when was your first book published?
My dad always talked about a story I wrote in the 5th grade, so I was writing way back in the last century, but my first book didn't get published until 2009.
4. Jeopardy or Real Housewives of Orange County?
 Jeopardy.  I'm the only person on the planet who has never watched one of those Real Housewives shows.
5. Do you write the synopsis before or after you write the manuscript?
After.  When I try to write it before, it never matches what I actually write.
6. Sam Elliot or Robert Downey, Jr.?
Mr. Downy, please (and can he wear his Ironman suit?).
7. Describe a character from one of your books who is most like or most radically different from your significant other.
Kale Barlow from HIS KIND OF PERFECTION—a little overweight, a whole lot funny, and sexy as hell <3.
8. "One Flew Over the Cuckoo's Nest" or "The Great Gatsby"? Book or movie version, your choice.
Gatsby—the movie version with Robert Redford in the starring role.
9. What has been your proudest moment as an author?
I was a RITA Finalist in 2013—wonderful validation from my peers!
10. How important is social media to you in your writing career?
Honestly?  I'm much better at just having fun on FB, Twitter, and Instagram than I am at promoting my books.
11. What kind of snacker are you? Potato chips and ice cream or kale chips and edamame?
Tortilla chips and ice cream—but not together.  I really love Sweet and Spicy Cajun Trail Mix, too.  Oh, and coconut chocolate chip cookies.  And nuts—any kind (except cashews).  But I can't stand pretzels—blech!
12. What are the hardest and easiest part for you as you write a book?
Easiest—dialogue.  I hear the characters talking in my head, and I just write what I hear.  Hardest—ignoring the other voice in my head that says the story is crap.
13. Adele or The Rolling Stones?
Eric Church (color me Country).
14. What is the best piece of advice you can offer to a new writer, particularly one you wish someone gave to you when you were getting started?
Write for the love of writing, and count your success by how you feel about what you've written.
15. If you could travel anywhere in the world, free of charge, where would you be booking your next vacation?
Australia.  G'day, mate! ☺
***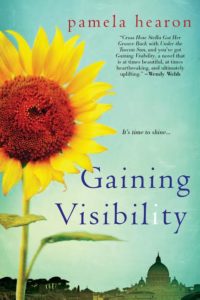 Gaining Visibility
By Pamela Hearon
Julia eyed the steep incline, noting the weight of her carry-on and her duffel. Both pieces of luggage had wheels . . . and in a few days, she'd be conquering the Cinque Terre.
Determined, she took on the hill, schlepping her bags behind her.
Dragging the extra forty pounds up what felt like eighty degrees of cobblestone incline for two hundred yards left her questioning her fitness and her sanity, however. She stopped at intervals, filling her lungs with huge gulps of air that apparently held no oxygen as she felt little to no recoup in her body. The bags threatened to pull her arms from their sockets, and her fingers gripped the handles with terror, knowing that any slip backward meant having to retrace her excruciatingly painful progress.
By the time she reached the turnoff onto the hotel's walkway, the twenty-two hours of travel since leaving Paducah hit her like a Mack truck. The warm fuzzies she'd started up the hill with had been abandoned along the way, replaced by hot pricklies that caused her blouse to stick to her chest and back and underarms, making the areas alternate from itch to burn.
She stomped along a walkway built on yet another incline, albeit gradual, up to the sign that indicated the office. In front of the door, two men blocked the path, discussing something that apparently had to do with the swimming pool. From their wild gesticulations and heated tones, one of them had released piranhas into the water.
If you stop, you drop, Julia reminded herself. But it was the sight in front of her more than her mantra that inched her closer.
Adonis— or whatever the Roman mythology equivalent was— had come to life. Stripped to the waist, his torso was an ocean of waves and ripples that made her mouth so dry she longed for a taste. Long legs defined with muscles bulging from the shorts he wore pivoted him gracefully toward the pool and back to the other man whom he towered over.
Julia drew close enough to appreciate the sunlight glistening on the perspiration that poured from the black curly hair onto the wide, sculpted shoulders and chest. Despite the angry undertones, his deep voice had a smoothness that glided across his tongue like caramel gelato.
This was the man, rather than Howard, who should've been hooking up with Miss Italy. At thirtyish, he was the perfect age— the perfect everything— and Julia released the breath she'd been holding with a sigh.
"Um . . . excuse me. I need to get through here."
Adonis swung toward her, pinning her with a sullen gaze from eyes as dark and rich as mahogany. "Mi dispiace, signora. I did not see you."
Julia drew another sigh and shrugged. "That doesn't surprise me."
***
GAINING VISIBILITY, a September 2016 release from Kensington Books, may be purchased through these retailers: Amazon, Barnes & Noble, Books-A-Million and Kobo.
***
About Pamela
Pamela Hearon grew up in Paducah, Kentucky, a small city that infuses its inhabitants with Southern values, Southern hospitality, and a very distinct Southern accent. There she found the inspiration for her quirky characters, the perfect backdrop for the stories she wanted to tell, and the beginnings of her narrative voice.  Pamela was a 2013 RITA® Finalist and Maggie Finalist for her first Harlequin Superromance, OUT OF THE DEPTHS (August 2012).  Six more Superromances followed, including THE SUMMER PLACE (National Readers' Choice Award Finalist), and HIS KIND OF PERFECTION (2015 Maggie Finalist).  She made her debut in women's fiction in 2016 with GAINING VISIBILITY (Kensington Books Sept 2016).
Connect with Pamela through her website, www.pamelahearon.com, or through Facebook or Twitter.
Save
Save
Save
Save
Save
Save
Save
Save
Save
Save