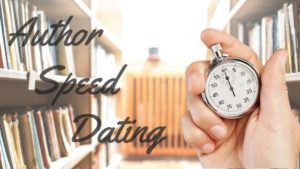 I love discovering new authors, so I wanted my blog to be a place where readers and my author pals could come together. Only we like to do this Speed-Dating style. Check out a new author and her work here every Wednesday, and if the spark is there, you'll have a match. 
This week's guest: Melissa Keir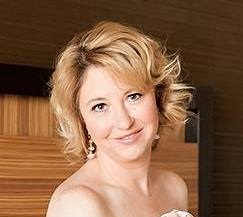 15 Questions
1. Picture yourself at an amusement park. Are you the rider on the tallest roller coaster, clamoring for speed; the only adult on the spinning ride with the kids, begging for it to stop; or the bench-sitter, holding the coats and waving?
I love riding on the roller coaster, especially the year I rode the Gemini at Cedar Point ten times in a row before losing my lunch. Luckily, it didn't stop me from winning the guy's heart!
2. Name an author whose work you read and still think "I'm not worthy"?
There's so many. I've only recently re-read Patricia Briggs's Mercy Thompson series, and I'm blown away once again.
3. What was genre of the first piece you can remember writing, and how old were you when you penned this masterpiece?
Back in high school typing class, I used to write horror stories involving my friends. Alas, these silly stories will never see the light of day.
4. Are you traditionally published, self-published or a "hybrid" author, and why did you choose that path?
I was published with a variety of small publishing houses, but with the recent market changes, they closed and I went out and self-published my books, adding to the list. I wouldn't go any other way.
5. Which Star Wars character best describes your personality in regular life? What about on deadline?
In regular life, I'm much like Han Solo—master of my own domain and loving life and an occasional brew. But when I'm on a deadline or when the Internet goes down, I turn into Darth Vader. I set out to crush all those who go against me.
6. Was there ever a time before or after you were published that you considered quitting? If so, how did you convince yourself to try one more time?
Each time a publishing house I was with closed, it was heartbreaking. I felt like it was fate telling me to stop writing, but after one particular event, an author friend suggested I keep writing and suggested submitting to a different place. I did and now have over twenty-five books with my name on them.
7. Celebrities aging beautifully: Mark Harmon or Sean Connery?
Sean Connery- kilt, accent and Bond! What more can I say?
8. Since all writers are readers, name your favorite hero or heroine from a book you've read. Has he or she had an impact in how you write the characters in your own books?
Charley Davidson, in the series by Darynda Jones, is amazing. She's kick butt but also a little neurotic like me. She's got a hunky supernatural husband and some pretty amazing friends. I'd love to be her, but she hasn't really influenced my characters.
9. Who was the first person – besides your mom and dad – who told you that you could write? 
My college English professor. She inspired me to write.
10. Do you own at least one purse (or twenty) from a well-known fashion designer, or are you more the bag-to-carry-my-junk-in type?
I'm not a typical girl, no special shoes or handbags. Cheap is better with me—then I can buy more books!
11. Do you belong to a critique group, and how has that membership affected your writing?
I used to. It was great to have someone read through my work and give feedback. But I often found with deadlines, I didn't have as much time to devote to the critique group so I dropped it. Now I have a good friend who betas for me.
12. What are some of the activities you were participating in when you came up with an idea for a book? (Note: Keep it clean.)
Driving my car, showering, and dreaming/sleeping.
13. Music: Pink or Taylor Swift?
Pink – She's a little angry, but that's just the passion coming through. Besides she could kick my behind.
14. Do you write the synopsis before or after you write the manuscript?
After – My story changes as I write sometimes.
15. What is your biggest dream for your writing career? The New York Times bestseller list? A movie deal? Your own island in the Caribbean? All of the above?
Are you giving those away? Sign me up!
***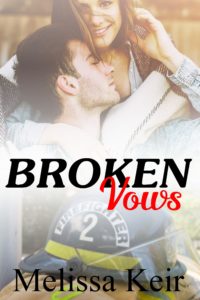 Broken Vows
By Melissa Keir
The women tied off the horses to a branch of the willow tree a bit away from the pond. She didn't want them to reach the water. Julie had heard from Jake about how Cherokee tried to roll in the pond to cool off with Angela on his back. She wasn't in the mood to see it happen face-to-face.
Angela tugged a blanket from the saddlebag and laid it out on the ground in the shade. "With as often as we're down at the pond, we should consider putting in a picnic table or building a 'she shed.'" Her smile lit up her face.
"It would be more comfortable than this hard ground." Julie plopped down on the blanket. "But probably not as conducive to snuggling under the covers."
Angela raised her brows, but Julie knew all about Angela and Jake's escapes to the pond. Julie stared at the grass and wished she hadn't recalled the many stories she'd heard. This pond had become quite the love nest since Angela's wedding.
"I vote for a bed in the shed. But get it done before the next time Rick comes home."
"Anything for you." Angela shoved her shoulder. "I'll get Jake on it this weekend. Maybe we can come down here together. That man knows how to wear a tool belt."
"Oh, no. With you down here, the building won't get done." She playfully shuddered. "Now I'm going to be stuck with that image of Jake in only a tool belt."
After laying out the food, Angela dug into the sandwiches. Julie only picked at her plate.
"Hey, why aren't you eating?"
Julie shrugged. "I've had some rough mornings. Ever since Rick left the last time, I have no energy, and eating is the last thing on my mind. Really, food sounds good, but the minute it passes my lips, my stomach recoils." She pushed her plate away. "Probably stress."
"Any other problems? Pain?" Angela scrutinized her friend.
"A little pain in my abdomen and across my chest. But I attribute it to the lack of food and all the extra work I've been doing in the barn. Without Rick, I'm mucking all the stalls, exercising the horses, and that's on top of the laundry, cleaning…you know the drill."
***
BROKEN VOWS, Volume 6 in Cowboys of Whisper, Colorado series, was released in May 2017 through CreateSpace Independent Publishing Platform and may be purchased through Amazon.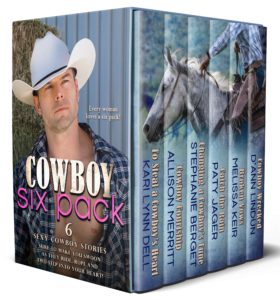 BROKEN VOWS also may be purchased as part of the COWBOY SIX PACK box set in both print and ebook forms through Amazon.
***
About Melissa
Melissa Keir doesn't believe in down time. She's always keeping busy. Melissa is a wife and mother, an elementary school teacher, a book reviewer and owner of a publishing company as well as an author. Her home blends two families and is a lot like the Brady Bunch, without Alice – a large grocery bill, tons of dirty dishes and a mound of laundry. She loves to write stories that feature happy endings and is often seen plotting her next story. Find out more about Melissa through her website, www.melissakeir.com, and stay in touch through her Facebook author page, her Facebook social group and through her Amazon author page.
Save
Save
Save
Save
Save
Save