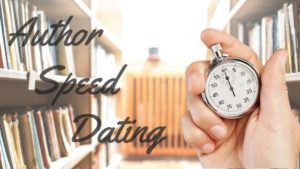 I love discovering new authors, so I wanted my blog to be a place where readers and my author pals could come together. Only we like to do this Speed-Dating style. Check out a new author and her work here every Wednesday, and if the spark is there, you'll have a match. 
This week's guest: Liz Talley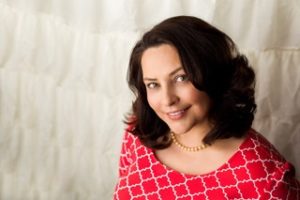 15 Questions
1. If Disney made an animated movie about you as Princess Liz, which Disney hero would you choose as your Prince?
Captain John Smith (Disney Version). Did you know that he named the opossum?
2. In which genres and subgenres have you been published, and what does your narrow or sweeping focus say about you?
I am published in romantic fiction, and my writing spans the scope from light/fun to emotional/dark. 
3. Denzel Washington or Leonardo DiCaprio?
Leonardo (I think).
4. What is one of the biggest risks you've taken as a writer?
I quit my job and said I could make it as a writer. Some years that's been true. Others, not so much.
5. If you could keep only the possessions that would fit in one suitcase, and you were limited to two books – one you wrote and one by someone else – which titles would you tuck inside your bag? Explain your choices.
THE SWEETEST SEPTEMBER by me and OUTLANDER by Diana Gabaldon. My title because it was my RITA finalist, and I love the heroine and hero. I don't think I have to explain the other, do I? I mean, Jamie. That is all. 
6. How many rejections did you receive before you sold your first book, and what did you learn from them?
Lots upon lots. I learned I wasn't good at writing queries, and I needed to learn more before I put my work out there as a professional.
7. For your social-media fix, do you prefer crazy cat videos or trivia quizzes on '80s movies and Biblical characters?
Trivia quizzes. I love those!
8. Which character from one of your own books do you wish you were more like?
Kate in A LITTLE TEXAS. She's the gal I want to be. 🙂
9. Perfect outfit: cowboy hat and boots or sundress and sandals?
Sundress and sandals.
10. Are you a pantser or a plotter in your writing, and have you always written this way, or have you changed methods throughout your career?
I'm organic. I write from an outline, but I let the plot unfold in a different direction if need be.
11. What is your most ridiculous fear, and what have you done to challenge it?
Failure. And I refuse to accept it. I'm stubborn that way.
12. What are some of the activities you've participated in, people you've interviewed or places you've visited to do research for one of your books?
I've interviewed a scientist on whooping cranes, a Mardi Gras float builder and a LSU football coach, and I've toured a fire station and ridden in the truck. Oh, and lots more. I love field trips!
13. Name the strangest snack or food combination you love to eat when no one is watching.
I'm not too adventurous with food. I like cheese melted on saltines. That's boring, but it's pretty good. 
 14. Faith Hill or Lady Gaga?
Lady Gaga.
15. In 10 words or less, give your best writing advice to aspiring authors.
It's YOUR story, write it the way you want it.
***

All That Charm
By Liz Talley
The other girls cast suspicious glances toward Eden. She could feel the questions, the censure, and the incredulity that an untried ensemble member who'd shown up mere days ago might be the one to get the break they've all been hoping for. Eden didn't return their regard. Instead she watched Frenchie. "I've been on the stage plenty of times. You saw my audition."
Eden didn't add that her onstage experience as Annie Oakley had come when she was a junior in high school. Hey, they'd sold out all three nights, and she'd gotten a nice write-up in the Morning Glory Herald. Not exactly chopped liver.
After long, countable seconds, Frenchie closed her eyes, opened them, and then snapped her fingers. "Get her the costume. Lisa, see if we have a wig. Make it red. Let's get her as close as possible to Lola."
"She's almost a foot shorter than Sadie. No one is going to think she's Lola LaRue. That's ridiculous," one of the ensemble girls said.
"Fine. She'll be Lulu. Lola's sister," Frenchie said with a shrug of one thin shoulder. It seemed obvious the woman had made her decision. "Let's make this happen. We don't have time to think too hard. Someone give Fred the intro for Lulu. We'll need to take a good six inches off the skirt, and someone find a padded bra. If I'm not mistaken, she's a thirty-two with an A cup."
"I'm a B cup," Eden yelled, knowing full well the bra she was currently wearing was a 32 A.
But Frenchie was gone.
***
ALL THAT CHARM, A Morning Glory Novel Book 3 and a May 2, 2017, release from ARTalley Books, Inc., may be pre-ordered from Amazon.
***

About Liz
A finalist in both RWA's prestigious Golden Heart and RITA contests, Liz Talley loves staying home in her jammies writing emotional contemporary romance. Her first book starred a spinster librarian – VEGAS TWO STEP – and debuted in June 2010. Since that time, Liz has published twenty-one more books with Harlequin, Berkeley and Montlake, reaching number one in Kindle romance with her latest series. Her stories are set in the South where the tea is sweet, the summers are hot and the men are hotter. Liz lives in Louisiana with her childhood sweetheart, two handsome children, three dogs and a mean kitty. You can visit Liz at www.liztalleybooks.com or follow her on Twitter or Facebook to learn more about her upcoming books.
Save
Save
Save
Save
Save
Save
Save
Save
Save
Save
Save