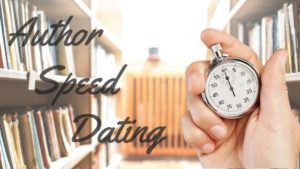 I love discovering new authors, so I wanted my blog to be a place where readers and my author pals could come together. Only we like to do this Speed-Dating style. Check out a new author and her work here every Wednesday, and if the spark is there, you'll have a match. 
This week's guest: Lisa Dyson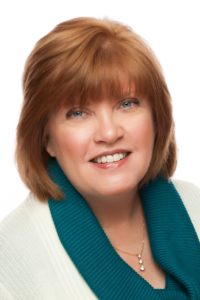 15 Questions
1. Halloween or Harvest celebrations: Are you an enthusiast or noncommittal in these fall events? And if you celebrate, what are your favorite activities?
I'm not that into Halloween for myself, but I love watching the kids (especially my grandbabies) at our church's Trunk or Treat event. It's fun to decorate my car and chat with everyone. Oh, and then there's the candy…
2. If you could single-handedly bring back one fashion trend just because it fits your personal style, what trend would you return to the runways of Paris and Milan and why?
My personal style is comfort, and I've never been one to be on trend. I prefer denim with sweaters and boots, which never seem to go out of style.
3. How many full manuscripts did you have to write before you were first published?
That's a tough one to answer. I wrote and submitted for fifteen years before I sold to Harlequin Superromance®. I completed at least seven manuscripts and countless partials, but I learned more with everything I wrote. And I was determined to "never give up!"
4. Name your favorite celebrity crush from high school. What made that performer/athlete/political leader so dreamy?
Where to begin? Paul McCartney, Ricky Nelson (loved when he sang at the end of the Ozzie and Harriet show!), Bobby Sherman, Davy Jones. So Paul and Ricky were my elementary school crushes, but they're definitely worth mentioning. I'm not sure what made them dreamy, but I wasn't the only one thinking that at the time!
5. Preferred writing location: home office with total silence, public place with plenty of white noise or some other combination?
Even though I have a home office with a new desk that can be adjusted so I can either sit or stand, I end up doing most of my writing on our family room couch. I also enjoy writing on our screened-in porch when the weather permits. And when our critique group needs a kick in the pants to stay on deadline, we write at our local library a few days a week.
6. Favorite more recent popular fiction heroine: Katniss Everdeen (The Hunger Games trilogy by Suzanne Collins), Stephanie Plum (Stephanie Plum series by Janet Evanovich), Eve Dallas (Eve Dallas/In Death series by Nora Roberts) or Hermione Granger (Harry Potter series by J.K. Rowling)?
While all of these suggestions have their own unique qualities, I'd have to choose Stephanie Plum because who else could keep a hamster alive for that long?!
7. Name your favorite way to stay in touch with your readers.
Definitely Facebook. I use Twitter, but I can't keep up with it. I do love getting emails from readers and starting a dialogue that way.
8. Extra-large French fries or a perfect square of dark chocolate?
Can't I have both?! I'd have to say French fries if they're from Five Guys or McDonald's. Yes, I'm picky about fries and don't want to waste the time or calories on bad ones.
9. Have you ever, even for a moment, forgotten that one of your characters was…you know…fictional?
My husband is always telling people about how I'll start telling him about a scene I'm writing, and he's amazed how I talk about my characters as if they're real people. 🙂 Of course they are!
10. Picture yourself standing at the edge of the Grand Canyon. Now describe what you're doing right now: cheering in a victory stance, leaning over for a better view, turning pale and curling into a fetal position as far as possible from the edge?
Been there twice, the last time by train (highly recommend!). I was just in awe that it's so big and each view is slightly different. But I do get nervous if people are too close to the edge.
11. Property Brothers or Big Bang Theory?
Definitely Big Bang Theory. I've learned all I know about physics from that show. 🙂 And I'm a sucker for the developing relationships in it, both romantic and friends.
12. Which character from one of your own books do you wish you were more like?
I'd have to say Callie James from Prince Charming Wears a Badge. She's my Cinderella character, who grew up with a mean stepsister and abusive stepmother, but Callie didn't let that stop her. She made a good life for herself, and only when forced to face her past did she find her prince. I really like that she didn't rely on her prince to save her.
13. Name a movie you've watched countless times but one you'll still tune in to whenever it's on cable.
Charade with Cary Grant and Audrey Hepburn. It has everything you want in a movie: romance, suspense, comedy, and a bunch of other great actors. I bought the DVD so I can watch it anytime I want!
14. When did you first decide you were a writer, and when was your first book published?
In fifth grade, I got an "A" on a writing prompt and realized how much I enjoyed writing fiction. I never pursued it until the late 90s, and after fifteen years of hard work, my first book was bought by Harlequin Superromance® in September 2013 and published in June 2014.
15. If you could keep only the possessions that would fit in one suitcase, and you were limited to two books – one you wrote and one by someone else – which titles would you tuck inside your bag? Explain your choices.
Interesting question. First of all, I don't re-read books (except by accident!). There are so many books to read that I'd definitely choose one that I haven't read before, probably by a favorite author. Karen Robards is a must-read for me. As for a book of mine, I'd probably choose my first one, A PERFECT HOMECOMING, because I worked so hard to become a published author.
***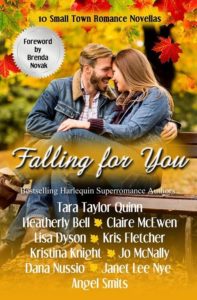 "Can't Help Falling in Love" 
Falling for You

By Lisa Dyson
Alyssa pulled her dead phone from her coat pocket and handed it to Joe. As her eyes fluttered closed, his brain went blank. He needed to keep her talking and awake.
"So you're Tyler's cousin?"
"Uh-huh."
"And you live in the city?"
"Right." She turned her head in his direction again and slowly opened her eyes. In the dim light, he couldn't be sure exactly what color they were, but they were definitely dark. He found himself mesmerized by her mouth as she asked, "Are you a serial killer?"
He laughed. The question was about as random as you could get.
"What's so funny? It's a legitimate question." She must be warming up because her speech was clearer, and she was no longer speaking in fragments.
"No, I'm not a serial killer," he said as seriously as he was able. He turned off the engine.
"Of course you'd say that."
He laughed again. "How can I prove it? Isn't knowing Tyler's name, as well as yours, good enough? No matter what I say, you probably won't believe me."
"So you're headed to Tyler's wedding?"
"I am."
"Tell me where it's going to be, and I might believe you."
"Whittler's Creek, Maryland."
"How do you know my cousin?" She was full of questions now that she wasn't freezing to death.
"He's a college buddy. I've never met the bride."
Alyssa closed her eyes again as she gently thumped the back of her head against the headrest. "Callie James is the bride."
"Are you convinced now that I'm not a serial killer?"
She looked at him, her expression serious. "Even serial killers have friends who later say they had no idea what kind of sick person he was." But then her lips twitched.
***
FALLING FOR YOU, a collection of fall-themed novellas from 10 Harlequin Superromance authors and an Oct. 17, 2017 release, may be purchased through these retailers: Amazon, Barnes & Noble, Google, iBooks and Kobo.
***
About Lisa
Lisa Dyson has wanted to create stories ever since she got an "A" on a writing prompt in fifth grade. She devoured the Nancy Drew series as much for the mystery as for the relationship between Nancy and Ned. So it came as no surprise to her that her stories revolve around romantic relationships.
Before she stayed home to raise her three sons and volunteer for every sport and activity her children participated in, Lisa worked as a medical assistant and a secretary/administrative assistant. She grew up in a small eastern Pennsylvania town and now lives a short distance from Washington, DC, with her husband and their rescue dog with a blue tongue, appropriately named Blue. She has three grown sons and a daughter-in-law, as well as four adorable grandchildren. When she's not writing, reading, or spending time with family, she enjoys travel, volunteer work, and rooting for her favorite sports teams.
Be sure to visit Lisa's website, www.lisadyson.com, to find out what's coming next. She loves to hear from readers. Contact her by email or through Facebook or Twitter.
Save
Save
Save
Save
Save
Save
Save
Save
Save