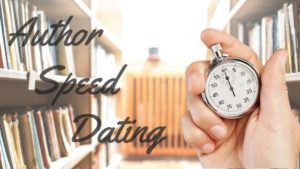 I love discovering new authors, so I wanted my blog to be a place where readers and my author pals could come together. Only we like to do this Speed-Dating style. Check out a new author and her work here every Wednesday, and if the spark is there, you'll have a match.
This week's guest: Lenora Worth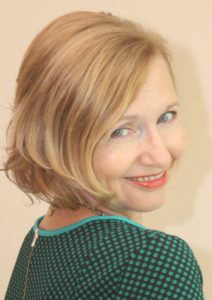 15 Questions
1. If a director made a movie about your life, which actress (living or dead) would you like to portray you, and which one would more likely be cast?
Hmm, I'd love Jessica Lange, but I'd probably get Amy Schumer!!!
2. What are some of the things that have changed in the publishing industry since your first book was published?
E-mailing our manuscripts back and forth, Indie publishing exploding, Twitter!, Social Media marketing.
3. Us Weekly or Newsweek?
Newsweek.
4. As a reader, do you sneak a peek at the end of the book, or do you make yourself wait for answers until the very end?
No, never. I like to savor the book until the end.
5. Have you ever, even for a moment, forgotten that one of your characters was…you know…fictional?
 Yes, all the time. I wake up wondering what they are doing!
6. In which genres and sub-genres are you published, and which others do you plan to add to the list in the next two years?
Inspirational romance and romantic suspense, single title. One day I'd love to write a historical.
7. Brad Pitt or David Beckham?
Beckham.
8. If we imagine that a reader has lived on a desert island and missed the opportunity to read one of your books, which title do you recommend that she order as soon as she returns to civilization?
 THAT WILD COWBOY (Harlequin Superromance).  A slice of reality.
9. Do you have a green thumb or black one, and, either way, how are you gearing up for spring planting season?
Not a green one. But I supervise my husband in my Southern garden (we are in a new house with new yard.) Gardenias, magnolias, azaleas, and palm trees so far.
 Oh, and jasmine. Lots of jasmine.
10. When and how did you first decide you wanted to be an author?
 In the fourth grade when we had to do a writing project. I loved it!
11. Antique Roadshow or Law & Order: SVU?
Law & Order: SVU.
12. What is your favorite song of all time, and what do you do when it comes on the radio or when you stream it?
 "The Long and Winding Road"  by The Beatles. I cry.
13. What do you believe is your biggest strength as a writer, and what has been your approach to tackling some of your weaknesses?
My biggest strength. I can see the whole story in my head. My weakness–writing a synopsis for what I see in my head.
14. Regarding board games, Scrabble or Left, Right, Center?
Darling, I don't play board games. Solitaire.
15. What is your biggest hope for a reader when she opens one of your books?
That it makes her laugh and cry and gives her hope. We have to have hope.
***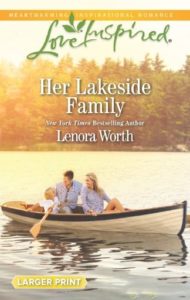 Her Lakeside Family
By Lenora Worth
He prayed the new nanny—one of many his sister Rikki had hired since Althea's death–had arrived. He hadn't met the woman but Rikki and Blain had vetted her and cleared her, stating she had impeccable credentials. Santo hurried to the door and opened it while he held Nate's squirming, screaming little body against his heart.
The woman standing there didn't look like the typical nanny. She had strawberry-blonde hair that shot out in chunky layers around her face and chin. Her eyes were an ethereal green, like the bay waters in the early morning. She wore a plaid button-up shirt, worn jeans and … work boots.
"Hello," the woman said. "I'm–."
"I'm so glad you're here, Mrs. Brownlee," Santo interrupted, shoving Nate into her arms. "The instructions are on the counter in the kitchen. The girls go to Millbrook Elementary and they usually catch the bus or ride home with a neighbor. I'll take them to school and call the neighbor to pick them up this afternoon. Nate has daycare but now that you're here, let's just keep him home today."
He kissed his sobbing son. "C'mon on, girls."
Nate started crying all over again. But the woman standing there marched right on in and said something soothing in his son's ear. Nate hiccupped and stopped crying, his misty brown eyes glued on the woman holding him.
She smiled over at Santo. "I'm sorry but–."
"I want my purse," Adriana said on a scream, her long brown curls falling over her purple tunic and matching leggings. She looked at the surprised woman. "I can't leave without my purse."
The pretty nanny looked at Adriana with sympathetic eyes. "Of course not. I never leave home without my–."
"Found it," Lucia said, shoving the shiny purple shoulder bag at her little sister. "Now can I please get to school?"
Santo let out a sigh and nodded to the woman. "You don't have to apologize but please try to be on time from now on, okay?"
The woman's green eyes flared with something akin to mirth. "Mr. Alvanetti, I don't think you understand. I'm not–."
"I'm here," said a shrill, laughing voice from the open door. "And not a moment too soon from the looks of things."
Confused, Santo turned to find a plump, smiling woman with short auburn hair and black-framed, crystal-encrusted glasses standing on the threshold. "I'm Virginia Brownlee. I'm your nanny."
Santo looked from the smiling woman at the door to the bemused woman still holding his son. "Then who are you?"
"I've been trying to tell you that for the last five minutes," she said, passing Nate back to him. "I'm Davina Connell. I'm here to help you get this house in shape to sell. I'm the contractor."
***
HER LAKESIDE FAMILY, a January 2017 release from Harlequin Love Inspired, may be purchased through these retailers: Amazon, Barnes & Noble, Books-A-Million and Harlequin.
***
About Lenora
Lenora Worth writes award-winning romance and romantic suspense for Love Inspired and also writes for Tule Publishing. Three of her books finaled in the ACFW Carol Awards and several of her books have been RT Reviewer's Choice finalists. LOGAN'S CHILD won the 1998 Best Love Inspired for RT. Her Love Inspired Suspense, BODY OF EVIDENCE, became a NY Times Bestseller. Her novella in MISTLETOE KISSES, along with several other writers, also made her a USA Today Bestselling author. Recently, she received the Romantic Times Pioneer Award for Inspirational Fiction and became a member of the RWA Honor Roll. With over 70 books published and millions of books in print, she goes on adventures with her retired husband, Don. They have two grown children. Lenora enjoys reading, baking and shopping … especially shoe shopping. Learn more about Lenora through her website, www.lenoraworth.com, and stay in touch with her through her group blog, Craftie Ladies of Love Inspired, and these social-media channels: Facebook, Goodreads and Twitter.
Save
Save
Save
Save
Save
Save
Save
Save
Save
Save
Save
Save
Save
Save
Save