FALLING FOR YOU is available now!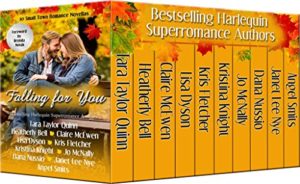 I'm so excited to announce that FALLING FOR YOU, a collection of novellas from 10 Harlequin Superromance authors, is available now! I had such fun writing the novella, "Home to You," and contributing to this lovely collection of small-town romances alongside some of my favorite Super Sisters: Tara Taylor Quinn, Heatherly Bell, Claire McEwen, Lisa Dyson, Kris Fletcher, Kristina Knight, Jo McNally, Janet Lee Nye and Angel Smits. "Home to You" is the story of Lily Monroe, a prodigal daughter who returns home to prepare her family's Thanksgiving dinner on the first holiday after her mother's passing, and C.J. Grayson, the love Lily left behind "for his own good." This book is loosely connected to my True Blue series about the men and women of Michigan State Police and the people who love them. Get your copy of  FALLING FOR YOU through these retailers: Amazon, Barnes & Noble, Google, iBooks and Kobo.
I had an especially good time writing "Home to You" because it allowed me examine delicate family relationships in the setting of a highly stressful holiday dinner. It also gave me the chance to start thinking about my own family's Thanksgiving Dinner a good seven months before we'll be slicing that turkey. I even planned a menu for Lily's holiday meal that she prepares under the tutelage of C.J., who has become a chef in the six years they've been apart.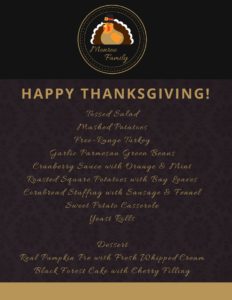 Okay, our dinner probably won't be as fancy as the one that Lily makes for her family, but I do have some fun connections to some of the items on the Monroe family's fictional holiday menu.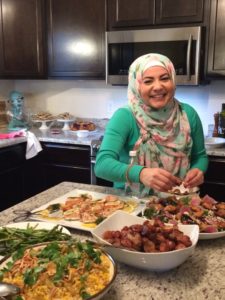 First, the cranberry sauce that Lily is so proud of making is based on a recipe from my friend, Amanda Saab, a food blogger and past contestant on Fox's Masterchef. So if you would like to make Cranberry Sauce just like C.J. teaches Lily to do, check out the recipe on Amanda's blog here. I plan to try this one myself for our Thanksgiving dinner.
Next, since the whole process that C.J. leads Lily through to make a "Real Pumpkin Pie" is the same one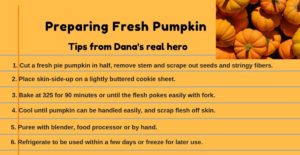 my own hero and I navigate each year for our own holiday table, I have included a copy of those steps. My husband does all of this work each year to prepare fresh pumpkin for Thanksgiving and Christmas pies. All I have to do is bake the pies. 🙂
And I do bake them. Homemade pie crust.  Homemade filling from my own recipe. Because I really like you all, I'm sharing that recipe today.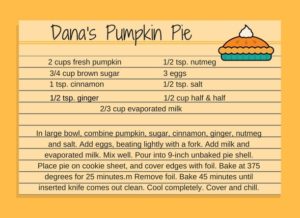 I always use oil crust for my pies, but that choice is up to you. You can even use pre-made shells. I won't tell. 😉 But give my Pumpkin Pie recipe a try and let me know how it goes.
I've probably given you the idea that my story is only about food, but the Thanksgiving dinner is only a backdrop, even if a delicious one. "Home to You" is a story of decisions we regret and the words we wish we would have said, but it's also a message celebrating home and the hope of second chances.
I hope you enjoy my novella and the stories presented by all of my Super Sisters in FALLING FOR YOU.Save
Save
Save
Save
Save
Save
Save
Save
Save
Save
Save
Save
Save
Save
Save
Save
Save
Save
Save
Save
Save
Save
Save
Save
Save
Save
Save
Save
Save
Save
Save
Save
Save
Save
Save
Save
Save
Save
Save
Save
Save
Save